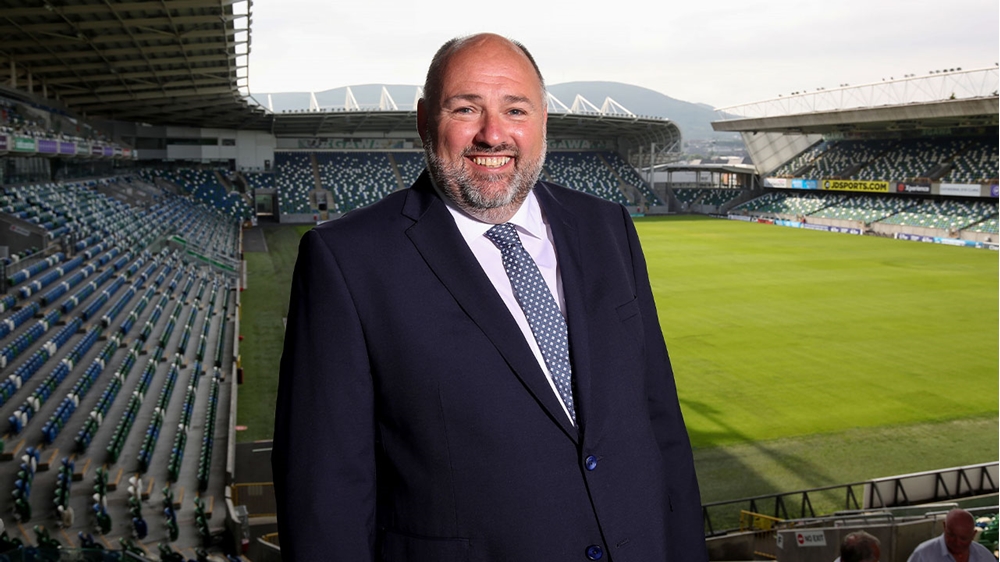 Conrad Kirkwood has become the new President of the Irish Football Association.
He was elected to the role at a meeting of the Irish FA Council held at the National Football Stadium at Windsor Park tonight.
Jack Grundie was the runner-up for the position in a vote among council members.
After the meeting the new President said: "I am honoured to be elected as President of the Association.
"The IFA has dedicated and experienced staff who support hard-working volunteers from a wide range of football backgrounds to improve the game here for everyone. 
"I am under no illusions that there will be challenges ahead but I am looking forward to supporting the association to deliver on its new strategy for football which will be published soon."

The 53-year-old is a native of Millisle in Co Down and he has more than 27 years' experience in football administration. He has been secretary at hometown club Abbey Villa for 22 years.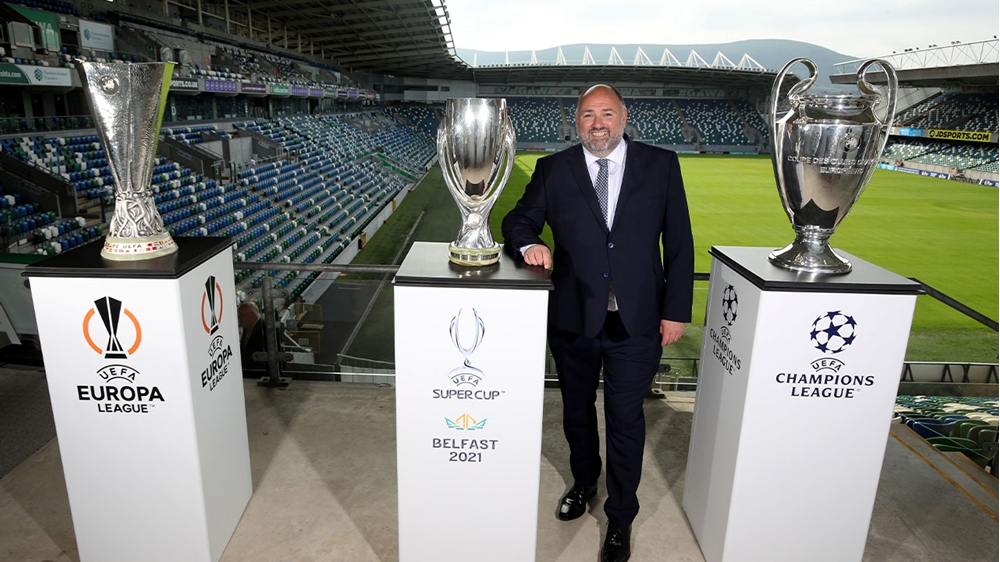 The new President has held a number of roles in football. The most notable include nine years on the Irish FA Board and five years as vice chairman, and latterly as chairman, of the Stadium Development Company, which is part of the Irish FA Group.
He also said he was keen to support the further technical development of Northern Ireland senior, development and grassroots teams and to reinforce the Association's commitment to good governance.
The new President added: "I am proud to help lead an organisation which has managed to perform strongly when dealing with the fallout from the Covid pandemic, supporting stakeholders across the game. I am also proud that the team has the best supporters in the world and that they are a credit to us everywhere we go. 
"In the coming years we will look to build on the Association's good work by continuing to promote the game of football at all levels across Northern Ireland and to govern the game with integrity when enforcing its rules and regulations."
Mr Kirkwood has been a member of the UEFA Fair Play and Responsibility Committee for five years with a particular interest in mental health issues and refugee projects. He is vice chairman of the Northern Amateur Football League and is a life member of the Down Area Winter Football League, recognising his contribution as a former secretary and vice chairman.
He has a Masters in Business Administration and is a Harvard Alumni having been a participant in a Leadership Programme at the John F Kennedy School of Government in the US.  
The new President has been a civil servant for 34 years with most of that time spent in the Department of Health and latterly in the Department of Finance. He has also been a non-executive director of Active Belfast for almost five years.