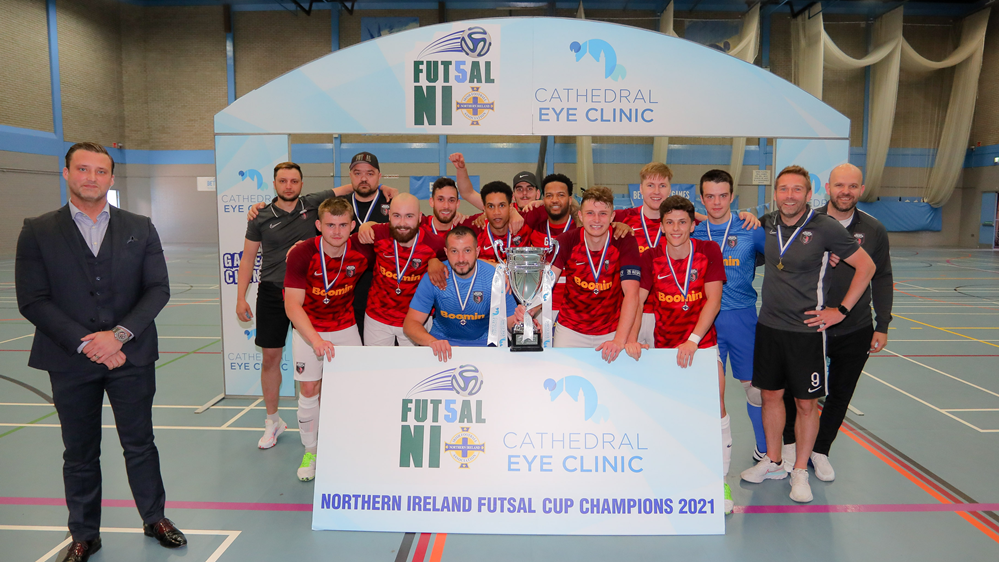 The Cathedral Eye Northern Ireland Futsal Cup reached its climax at the weekend with Sparta Belfast lifting the trophy at the expense of Belfast United.
Sparta won Sunday's Shankill Leisure Centre showpiece 4-1 thanks to goals from Darius Roohi (two), Ernnestio Vernka and Josh Lowry. Belfast United's only goal of the game came courtesy of Dale Malone.
The result means Sparta will now represent Northern Ireland in the UEFA Futsal Champions League.
Reacting to his team's success, Sparta's Jordan Wilson said: "It was always going to be a tough game and there's always quite a big rivalry between the two teams.
"We had two really good rotations. Everyone knows how to play with each other and we just played well together, took our chances when we needed to and then we came out on top. We're buzzing!
"To qualify for the Champions League again and get that chance to go away, that's amazing."