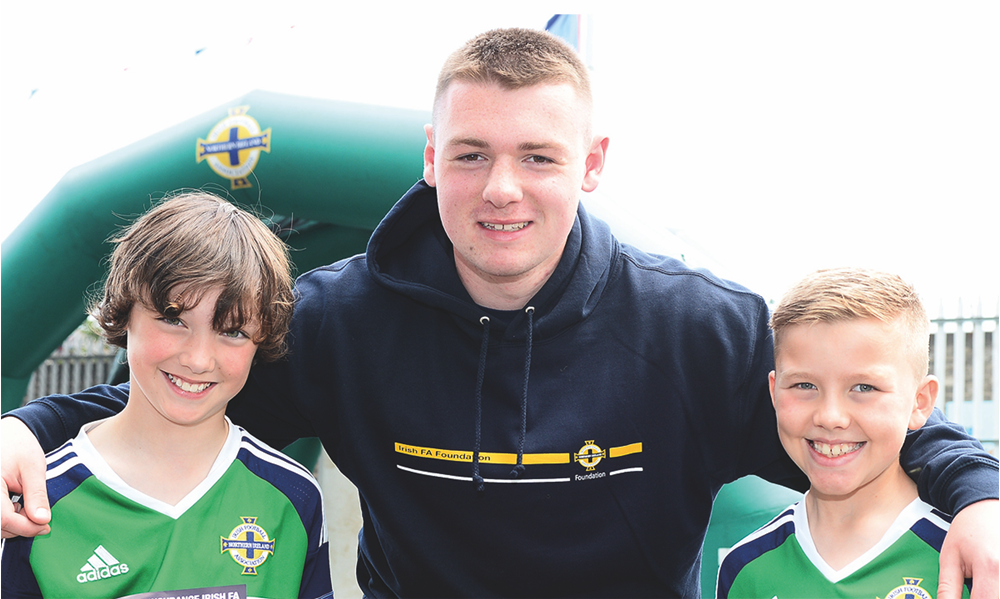 The Irish FA Foundation is encouraging young volunteers to join its new Young Leaders Programme, which will be supported by UEFA GROW.
The programme is aimed at providing a voice for young people in football, supporting the development of potential young leaders of the future and helping the IFA Foundation to gain more insight into what young people want from football.
The Foundation is looking for 12 people to get involved in the initiative, which will provide training across a variety of football-related topics.
Applications are being sought from anyone aged 18-24 who is currently involved in football. You could be a coach, referee, player or an administrator.
To apply, please download and complete the application form below and send it, along with a video (no longer than 1min 30 secs), on how you believe you can support the development of football in Northern Ireland to the Irish FA Foundation's Club and Community Development Officer, Gavin Nelson, at gavin.nelson@irishfa.com
All entries should be submitted by 5pm on Monday 9 March 2020.