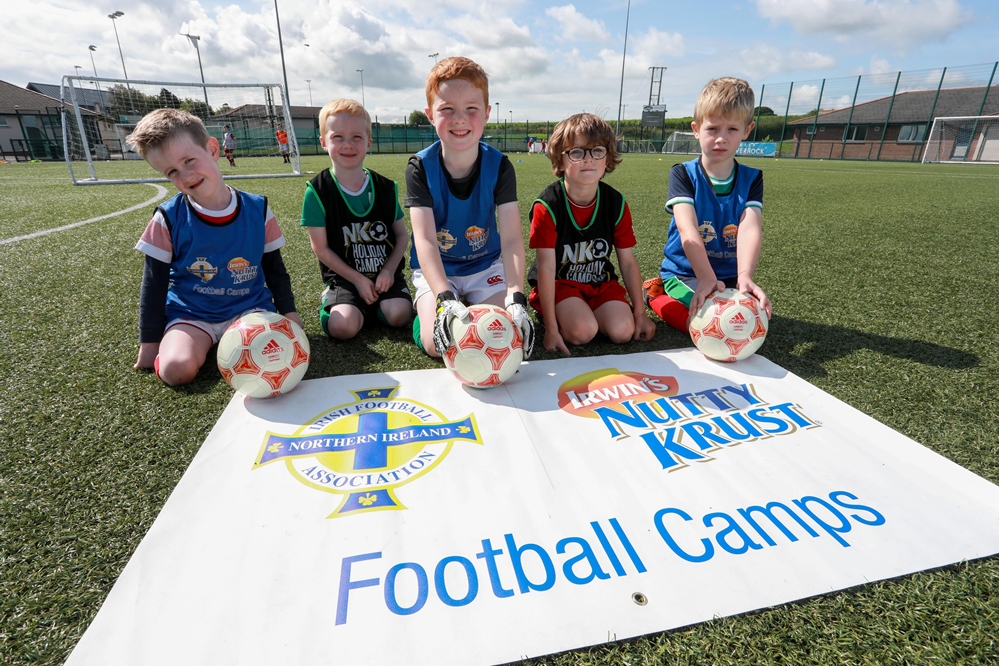 The Irish FA Foundation, in partnership with Irwin's Bakery, has launched its Nutty Krust Easter Football Camps for 2020.
The three-day football camps, which are part of the foundation's grassroots development programme, will be staged in 24 locations across Northern Ireland between 6 and 17 April, with the bulk of them running from 15-17 April.
BOOK NOW: Irish FA Nutty Krust Easter Football Camps 2020
The Nutty Krust sessions provide opportunities for children aged 5-13 to develop and improve their football skills in a structured environment with professionally trained and vetted staff. 
There are girls only sections in the Derry-Londonderry and Cookstown and girls only camps at Bangor Aurora and Midgley Park in Belfast.
Places at the camps are available at a special discounted price of £21 if booked online for one child or £31 for two children, £41 for three children and £51 for four kids from the same family
Last year around 8500 boys and girls took part in football camps staged during Easter, the summer holidays and Halloween, with more than 2200 enjoying the Easter camps.
Jonny Michael, from the Irish FA Foundation, said: "I would like to thank Irwin's Bakery for their ongoing support for our camps. Our team of Let Them Play officers, coaches and volunteers are looking forward to delivering an action-packed and fun-packed Easter programme."
For more information about the Nutty Krust Easter Football Camps visit: www.irishfa.com/footballcamps