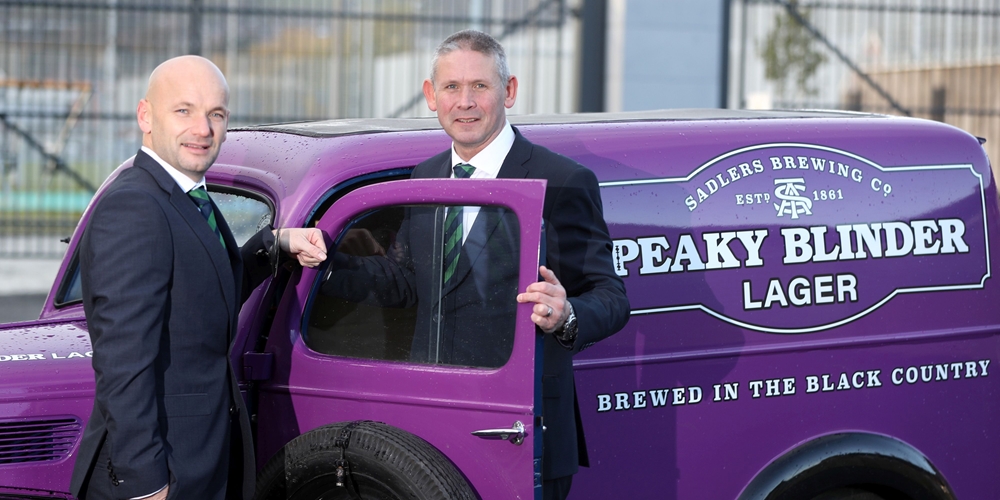 The Irish Football Association's Challenge Cup, Northern Ireland's premier cup competition, has a new sponsor.
Sadler's Peaky Blinder Lager has been named title sponsor of the Irish Cup ahead of today's draw for the fifth round.
Peaky Blinder Lager is produced by Sadler's, an award-winning brewery based in the Midlands. Sadler's has been brewing beer since 1861 and has been a proud supporter of football since Chris Sadler and his father took the helm in 2003.
The agreement between Sadler's and the Irish Football Association will see the Irish Cup named the Sadler's Peaky Blinder Irish Cup - and the sponsorship deal runs for five years.
This season's competition kicked off in August and will culminate in a showpiece final at the National Football Stadium at Windsor Park in May 2020.
Sadler's currently has a number of active football sponsorships, including partnerships with the Northern Ireland men's and women's senior teams, Linfield, West Bromwich Albion and Birmingham City.
Ian King, Head of Football at Sadler's Peaky Blinder, said: "The Irish Cup is one of the oldest domestic cup competitions in the world, with almost 140 years of glorious football heritage, and that's something we want to be a part of. 
"It's an honour to be named title sponsors of such a prestigious competition and we're excited about what our partnership with the Cup will bring to fans across the country."
Keep up to date with Sadler's Peaky Blinder Lager on social media: @sadlerspeakyblinderNI across Instagram and Facebook.
Image: Sean Murphy, Chief Operating Officer at the Irish FA, and Ian King, Sales Director at Sadler's Peaky Blinder Lager, announced the new partnership between the association and Sadler's.