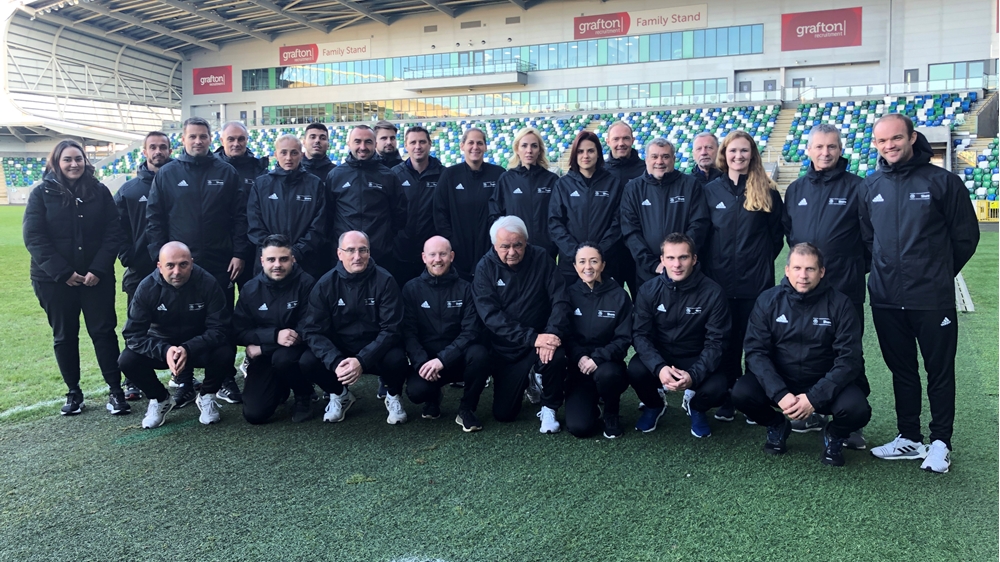 The Irish FA Foundation hosted UEFA and a delegation from seven countries as part of a UEFA Share conference focusing on football in schools.
Delegates from Gibraltar, Bulgaria, Slovenia, Israel, Hungary, Serbia and Croatia spent four days in Belfast taking part in workshops at the National Football Stadium at Windsor Park and also visiting Irish FA Foundation schools projects across the city.
The conference was an opportunity for the associations to discuss plans for a new UEFA investment fund focusing on schools' football programmes that will be launched in 2020.  
The Irish FA Foundation was selected to host the conference due to its extensive work in delivering primary school curriculum programmes, schools' quality mark, futsal competitions for males and females at primary and post-primary level and education and employability programmes across the post primary sector.
Irish FA Foundation Schools and Futsal manager Jonathan Michael said afterwards: "We were delighted to host UEFA and the other associations in Northern Ireland.  
"The conference highlighted our great work in schools' football and futsal and also provided opportunities to learn from other nations.  The timing of this conference has been perfect for us as we are looking to develop and launch a Schools' Strategy in 2020."