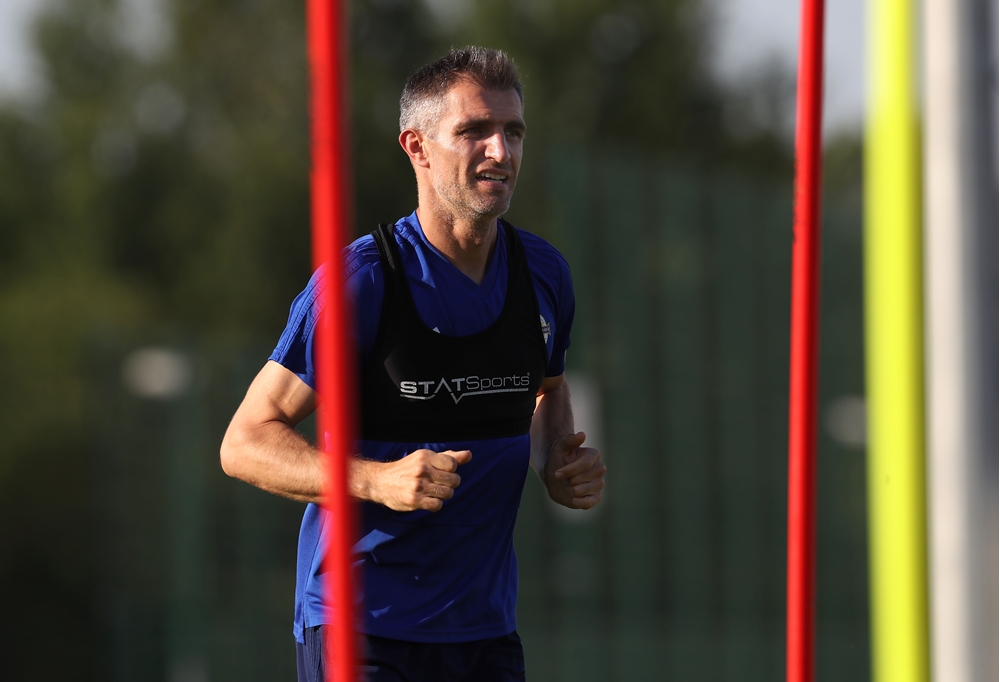 Former Northern Ireland defender Aaron Hughes says he is "proud, honoured, privileged and humbled" at being included on The Queen's New Year Honours list.
The ex-international and NI captain has been made an MBE for services to football.
Hughes, who when he retired in June had earned a then record 112 outfield international caps, said receiving the honour is "surreal".
"It's not really something you expect to get, especially from football. You play in big games and in big stadiums, but you never think you will get something like this, however it's a lovely feeling," he said.
Hughes pointed out leaving his home town of Cookstown as a youth and going on to play professionally for more than 20 years, playing in some great places along the way, had been special.
But he added: "To get this on top is fantastic and I am very happy that I've got it. My family are very proud, too."
The former Newcastle United, Aston Villa, Fulham, Queens Park Rangers, Brighton, Melbourne City, Kerala Blasters and Hearts player first learned he was to receive an honour from The Queen at the end of November.
He revealed: "I was only allowed to tell close family initially. It wasn't that hard to keep it a secret and it was nice to be able to digest it for a few weeks before I told the wider family and friends over Christmas. They are all delighted for me."
Hughes also admitted he has been "taken aback" by the number of messages of congratulations he has received since the news broke last night.