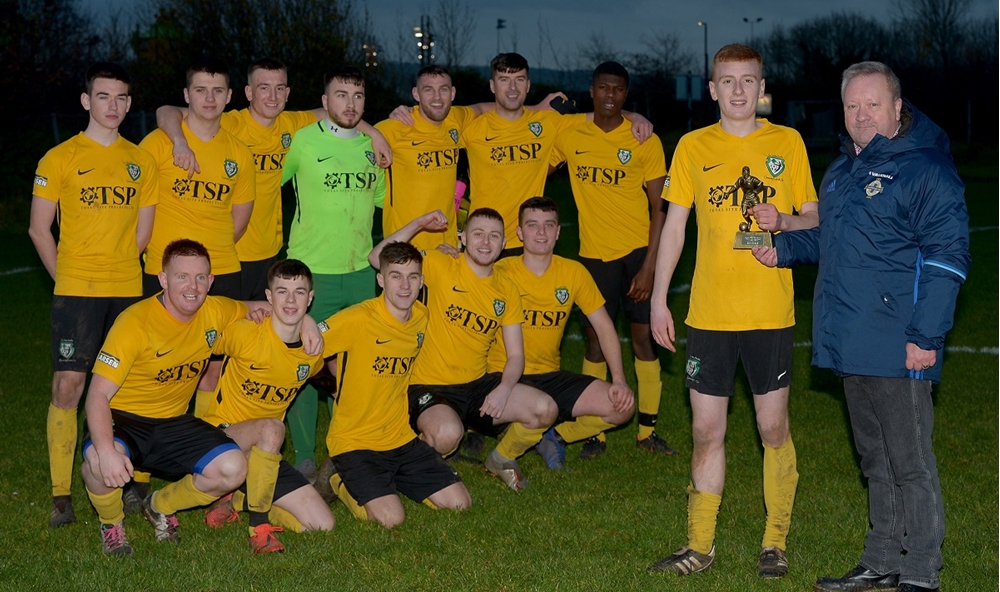 St James' Swifts IIs progressed to the next round of the fonaCAB Junior Cup thanks to a penalty shoot-out win over Belfast Celtic YM at the weekend.

This second attempt to play the third-round match comes after the abandonment of the original game following a serious injury to Swifts player Callum McVeigh.

Celtic started the game at the Valley Leisure Centre on the front foot and as the half progressed their dominance was clear as they were first to every ball. It took a bit of time but Swifts started to find their stride and after 15 minutes they started to win more possession.

The sides had set their stalls out and chances were coming and going for both sides with shots hitting the Celtic crossbar and a goalline clearance at the St. James' end but alas the final touch was lacking.

Both teams were rethinking their strategies and rearranging their set-ups as the game progressed and eventually this paid dividends for St. James' when, on 34 minutes, Michael Feerick struck with a shot across the goal that nestled in the far corner.

It was what the game needed and both sides had further attempts as the half ticked away but on the stroke of half-time Celtic came within an inch of the equaliser when Ryan O'Neill could only watch in disbelief as his looping header from six yards skimmed the top of the crossbar.

The second half saw Belfast Celtic come out with a renewed vigour and this led to their equaliser on 52 minutes when Ciaran Caldwell latched onto a failed clearance to make no mistake in firing home a powerful shot from an acute angle that gave keeper Cailean Walsh no chance.

As the game progressed the heavy pitch was sapping energy levels so it was perhaps no surprise there were no further goals within the 90 minutes.

Tired legs started to play their part in extra-time and much as both sides tried to finish the game with a winning goal it was written in the stars that it would take the dreaded penalty shootout to decide the outcome.

St. James' penalty takers Ethan McCormack, substitute Michael McQuade, Feerick and Ciaran Hyland all converted their spot-kicks to see them through.

The end-to-end contest had been enjoyable to watch with some attractive football from both sides and a show of mutual respect for each other, which was a fantastic advert for the fonaCab Junior Cup.