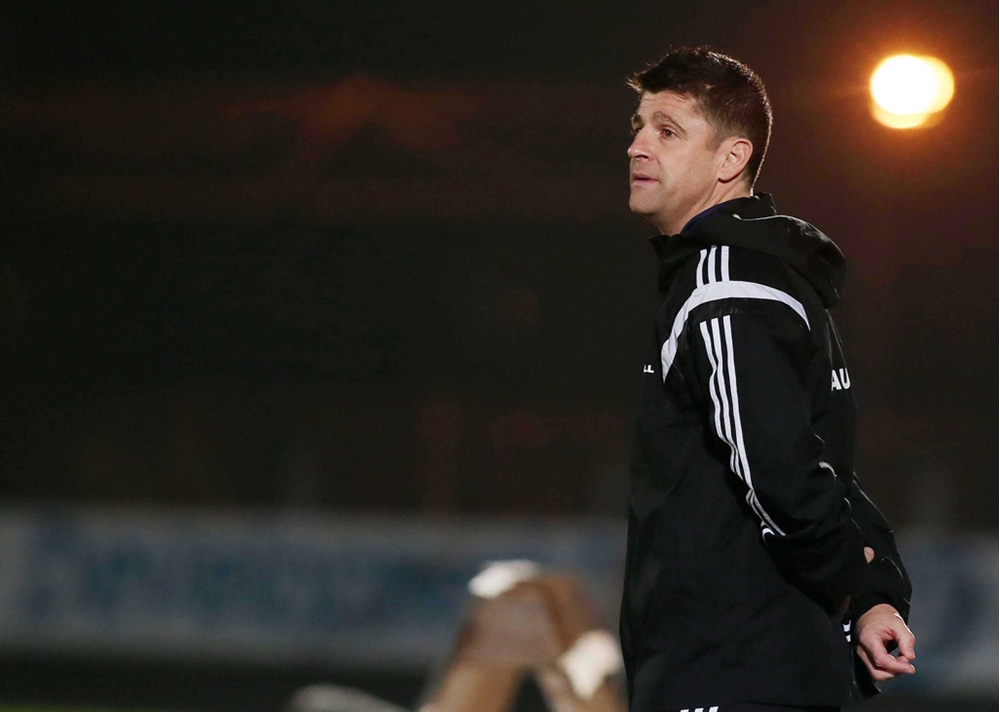 Robinson, who has been working as a coach with Michael O'Neill's Northern Ireland side since last September, will continue in this role whilst at Fir Park.
40-year-old Robinson, who won seven senior caps for his country, started his playing career with English giants Tottenham Hotspur back in the early 1990s. He went on to play for the likes of Leyton Orient, Bournemouth, Preston North End, Bristol City and Luton Town over a 15-year period.
When he retired from playing, he joined the Irish Football Association and was appointed as the Northern Ireland Under-21 team manager on a short-term basis. He was then confirmed as manager of the Under-19 and Under-17 teams. A re-jig of the underage coaching set-ups saw him take charge of the Under 21s too.
In early 2014 he stepped down from his role with the Under-21s to work within the Irish FA's Elite Development Programme and has been credited with making significant improvements to that level of the game in Northern Ireland. He retained his post as Under-17s manager and also took charge of the Under-16 Schoolboys side. In September 2014 he also joined-up with the Northern Ireland senior squad set-up as a coach.
Robinson will officially take up his new post with Motherwell on Monday (15 February). "I look forward to getting started and working with both the staff and players at Motherwell," he said.
"It is a really exciting prospect and as soon as Ian (Baraclough) approached me, I was absolutely desperate to get involved. I've only heard great things about the Club. Obviously, the first challenge is to try and ensure we push ourselves up the table as quickly as possible and I will do everything I can to assist in that target.
"I have thoroughly enjoyed my time at the Irish FA, thank them for all they have done for me and look forward to continuing to work with the senior squad in the coming months and years."
'Well boss Ian Baraclough added: "Steve is a fantastic coach and we are absolutely delighted to have him on board.
"When I was between jobs I took it upon myself to watch as many different sessions as I could, and was hugely impressed the times I watched Steve in action. He's a very modern, forward-thinking coach and I am sure the lads will love working with him.
"I've also had some excellent feedback from a number of people in the game; he came very highly recommended from every single person I spoke with.
"Not only does he put on a great session, he is very tactically aware and very good at working with young players too, which is essential in the new model and refocused strategy we have at the club."
General Manager Alan Burrows commented: "We are really pleased to have someone of Steve's talent and reputation on board. It's certainly an exciting time at the football club.
"I would like to thank the Irish FA, Head Coach Michael O'Neill and CEO Patrick Nelson in particular, for their professionalism, support and cooperation during this process.
"We have long had an affinity with the Irish FA with former players, staff and current Youth players and are pleased to see that continue now through Steve's appointment."