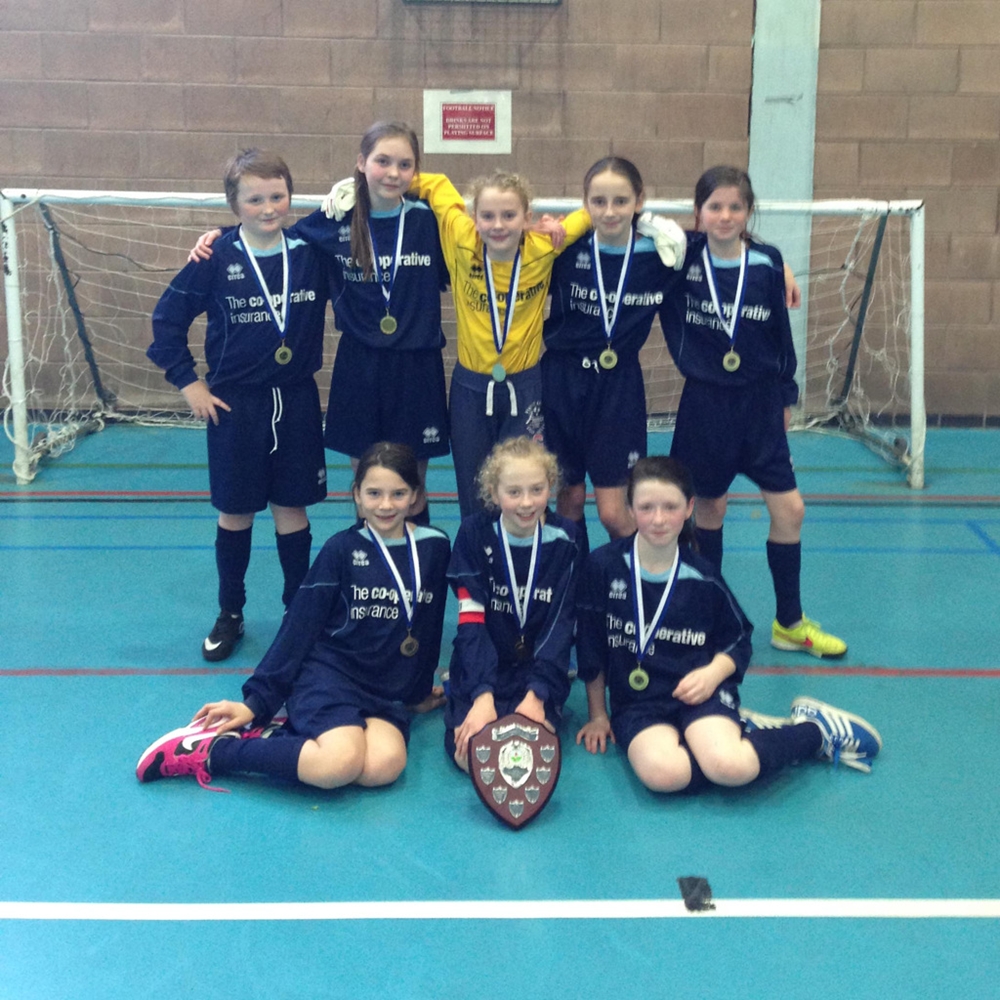 Six teams - Linn PS, Larne & Inver PS, Moyle PS, Cairncastle PS, St. MacNissi's PS and Corran Integrated PS – and over 40 girls took part in the Cup.
Over 20 goals were scored on the day and as the tournament developed, it was clear the skill level, enthusiasm and spirit shown by the girls was to be of an exceptional standard.
Moyle PS along with Linn PS. set the early pace with Larne & Inver PS not far behind. As the tournament reached its climax, these teams occupied the top three places. Going into the final fixture - Linn PS v Moyle PS - the top three were separated by just two points with Linn PS on 10 points, Larne & Inver PS on 9 points and Moyle PS on 8 points.
The match began at a fast and furious pace with plenty of chances for Linn PS, however it was Moyle PS who took the lead midway through the game with a low drive and at that point had one hand on the cup.
Linn PS had to dig deep and began to attack in their numbers. They displayed a 'never give up attitude' and eventually equalised with 15 seconds left on the clock. This timely strike meant they were victorious and took the cup home to the Killyglen Road for the first time in their history.
A special mention must also go to the Chairman of the Larne and District Schools' Football Association, Andrew Ritchie; Irish FA Grassroots Development Officer, Wesley Gregg; Larne Borough Council's Sports Development Officer, Niall Curneen and Larne Borough Council's Sports Development Unit who all supported the event.
Lastly, Ellie (Moyle PS) and Mackenzie (Linn PS) shared the Player of the Tournament Award. They both demonstrated fantastic ability throughout the day and both scored a few impressive goals that even George Best himself would have been proud of!