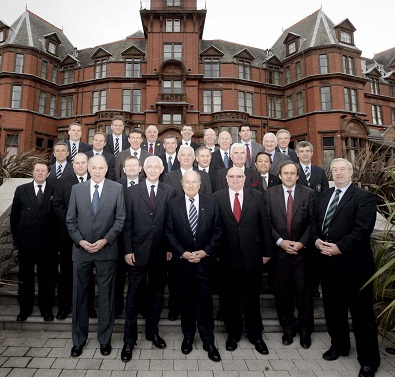 The IFAB is the world's rule making body for football and consists of the four British Associations and FIFA.
Founded in 1886, each year the meetings rotate around the participating Associations, with FIFA hosting the event in World Cup years.
The last time the Irish FA hosted the event was in Newcastle at The Slieve Donard Hotel in 2009.
William Campbell, Head of CEO Office at the Irish FA commented;
"It's always interesting and challenging to attempt to change or alter the rules of 'The Beautiful Game'.
"For the very first time, the IFAB this year has introduced two new consultative bodies to reflect on all strands of the game.
"The deliberations of these two bodies will be followed by a fixed period of experimentation of any proposed changes to enable a considered view on the impact of such changes, before any proposal can make its way to the AGM for final decision.
"This principle of considered change has worked well over 129 years and the game worldwide is strong and healthy - in many ways the IFAB has played a leading role in that."
Over the forthcoming weekend the IFAB will cover topics such as return substitutions, sin bins and the possibility of video replays for match officials, amongst other deliberations.
You can keep up to date on any alterations to the Laws of the Game on the Irish FA Twitter @OfficialIrishFA around lunchtime on Saturday.