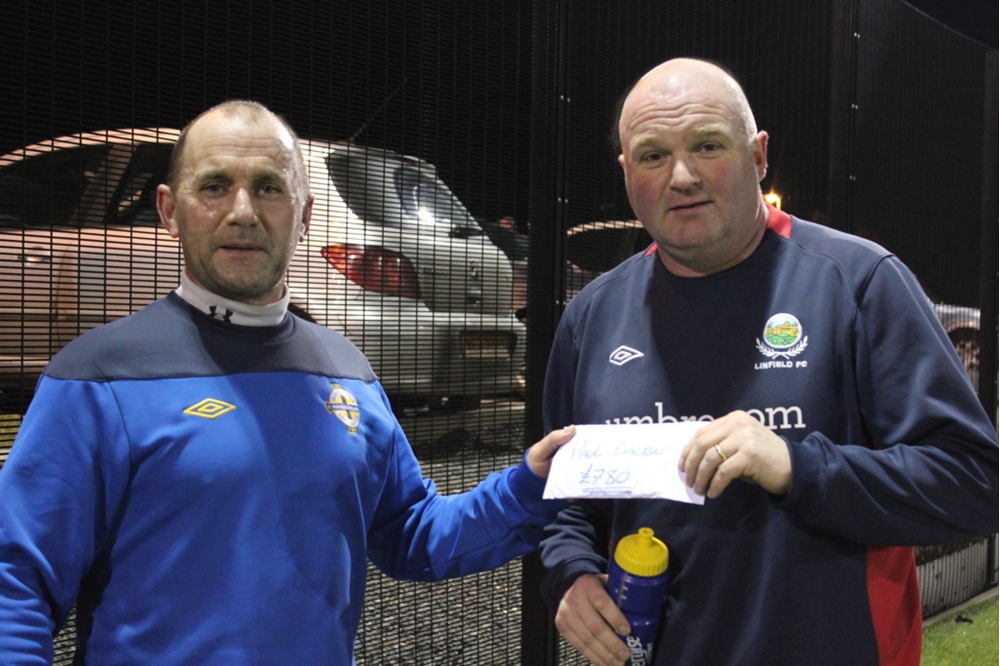 The Holywood man who is a well-known character in local football, took it upon himself to raise some funds for the charity.
Young Oscar was the brave five year old from County Antrim who sadly passed away last May after a two-and-a-half year battle with an aggressive form of cancer called neuroblastoma.
His illness captured the hearts of everyone in Northern Ireland and his love of football and especially Glasgow Celtic brought it to all our attention.
John ran a charity match in his area and called upon his football contacts which included top former player and now manager, Glenn Ferguson.
Never shy for a few words, the popular County Down man and an avid Linfield fan expressed his delight in helping: "The young Oscar story gripped me and as a parent and football man I just wanted to help in some way. My low key game took place recently and more importantly we collected some money from the players involved."
John raised £780 which was handed over to masters' footballer Paul Dalton after a recent training and which will now be given to the Knox family.
Irish FA Director of Football Development, Michael Boyd, said: "It is great to see football playing its part in society and it is football people like John who bring communities together and reach out in supporting very worthwhile causes."
Seamus Heath, Chairman of Northern Ireland's masters' football added: "Big Jonesey surprised us all at last night's training, producing a generous amount of money from his recently played game. His way of delivery and making no fuss typifies the man."