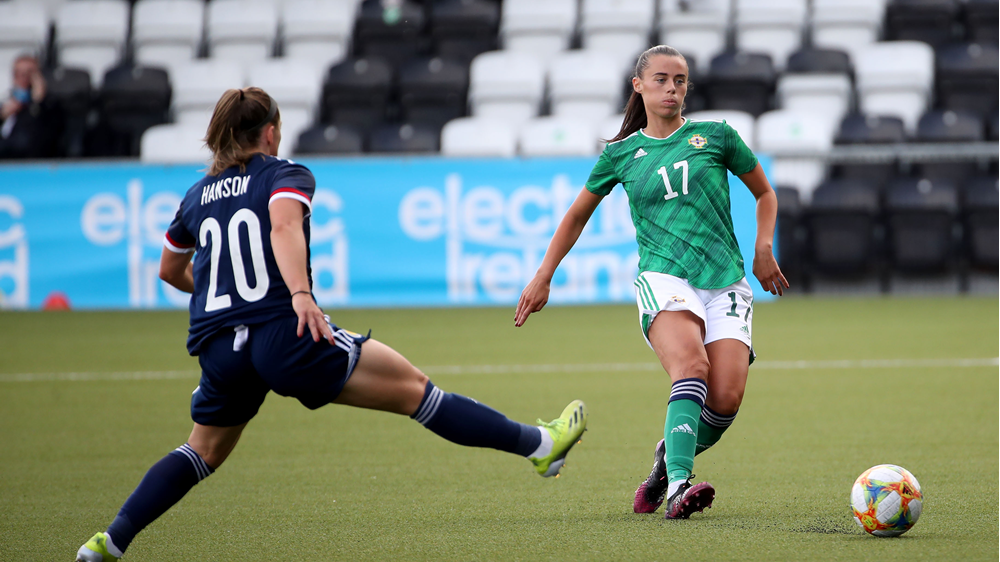 Northern Ireland international Laura Rafferty has signed for Southampton FC Women.
Rafferty joins the south coast club for the 2021-22 season from Brighton and Hove Albion Women.  
The 25-year-old, who was recently on loan at Bristol City, joins the Saints ahead of their first season in the FA Women's National League Southern Premier Division.
Rafferty, who qualifies to play for Northern Ireland through her dad, is back where she started as kid growing up.
"I'm so excited to get going," she told the club's website. "I'm back at my own club, and the strides the club have made since I've been away and the ones that they're looking to continue to make is exciting for everyone. I'm just happy to be a part of it and hopefully really push that forward too.
"I had my whole childhood here, I was at the Southampton academy. Unfortunately, out of my control, I had to move on as there was no women's team at the time, but I always knew I'd come back – it was written in the script.
"I've been at the highest of highs in football and the lowest of lows and coming back at this time when I know the club are looking to really move forward, it's the same ambition that I have and it just fits very nicely and I'm ready to embrace this new challenge."