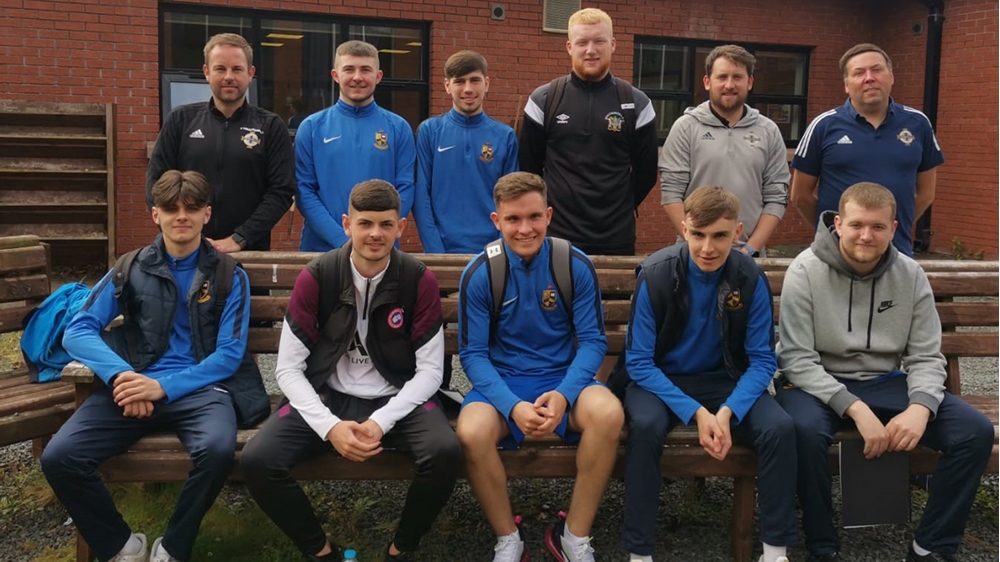 A group of year 14 students at Ashfield Boys' High School have become the first cohort to complete a bespoke course that runs in partnership with the Irish FA Foundation. 
They completed a BTEC Level 3 in Sports alongside a number of Irish FA Coaching qualifications and workshops covering coaching, refereeing, futsal and mental health. 
Irish FA Education Officers have worked closely with the school to deliver a course which offers students' academic and coaching qualification coupled with 'real life' experience of what it is like to work in the sports industry. 
The Foundation's Diarmuid McNeice, whose role it is to deliver BTEC modules, deliver the Irish FA workshops and coach education courses, said: "It has been great to work with the students over the past two years. They have kept their spirits up during a real Covid related challenges and have now gained valuable experience which will stand them in good stead for whatever career path they wish to choose."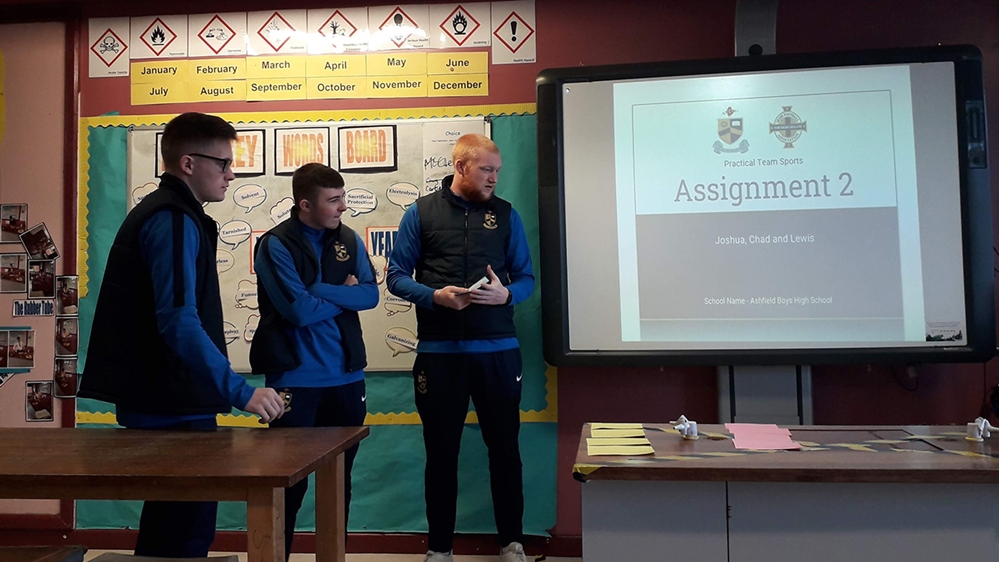 Gareth Allen, who works alongside McNeice in the school and in mentoring the students at camps to support them in their first steps into coaching, echoed this: "The progress these students have made during the course has been terrific and the Irish FA Foundation employing some of them as casual coaches simply highlights this progress."
Acting Foundation director, Keith Gibson, said: "This is a really innovative programme. Linking in with schools and colleges is a strategic priority for us.  Ashfield Boys have been a superb partner with their passion to give their pupils opportunities and skills to prepare them for university and work."
For more information please email Diarmuid McNeice at diarmuid.mcneice@irishfa.com or Gareth Allen at gareth.alllen@irishfa.com.