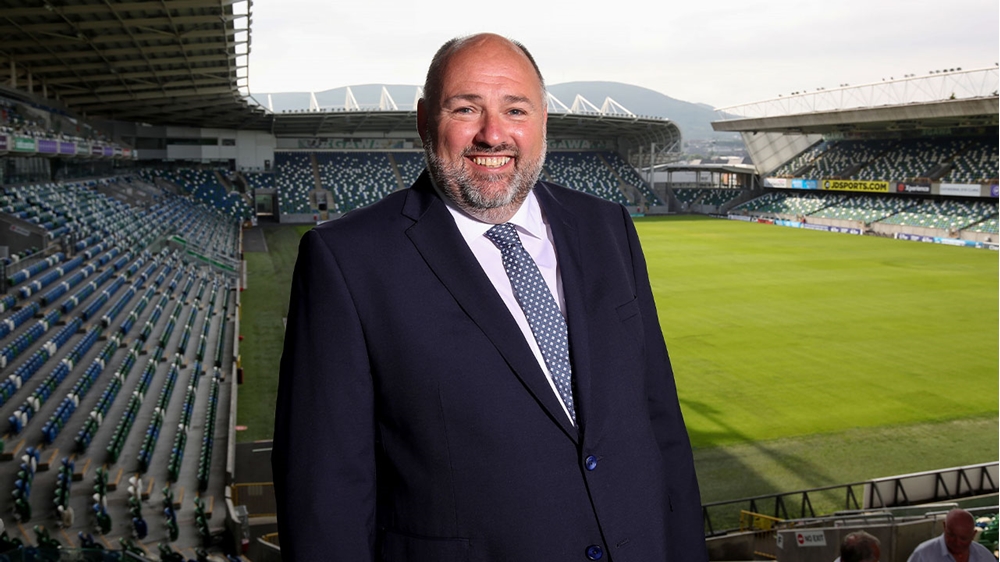 New Irish FA President Conrad Kirkwood met the board of the Northern Ireland Football League (NIFL) for the first time in his new role on Monday evening. 
It was an opportunity for the new president to engage on a range of matters of mutual interest and to forge positive working relationships.
Kirkwood, who started in the role last Wednesday after being elected at a meeting of the Irish FA Council, has pledged to be open and transparent during his time in office with a view to meeting as many of the game's stakeholders as possible, particularly during his first 90 days in office. 
He said: "It was very useful to meet with a major stakeholder in the game early on and to engage positively on issues which matter to NIFL clubs."
"I am keen to hear the views of the many diverse parts of the game here and there is always something to be learned from each meeting."
Four NIFL clubs, Premiership champions Linfield, Coleraine, Glentoran and Larne are currently preparing for European competition this week.