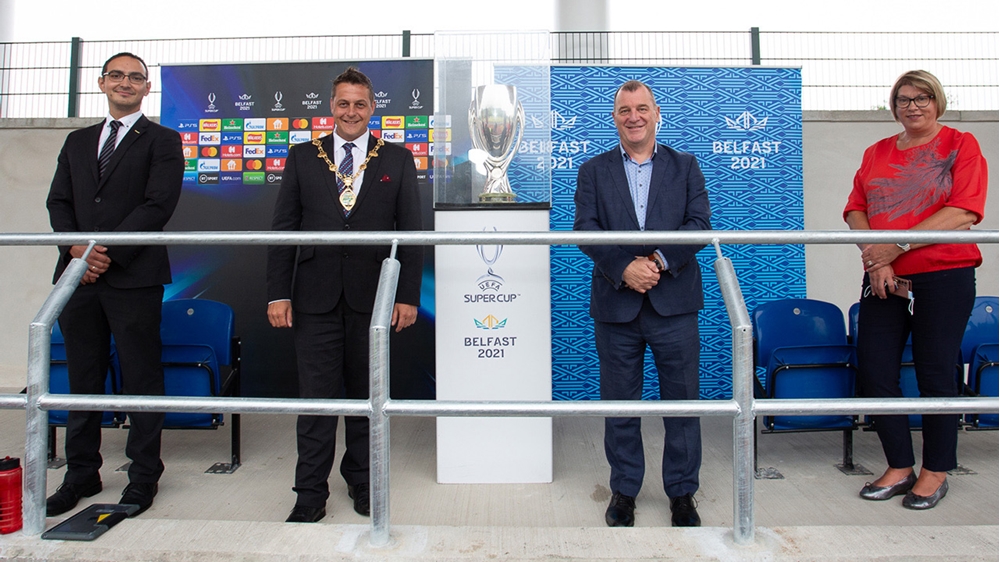 The Irish FA joined forces with Derry City and Strabane District Council to celebrate the reopening of Melvin Arena at Melvin Sports Complex in Strabane. 
The arena, which has been given a £1.15m upgrade by the council, now boasts a 200-seater covered spectator stand, improved changing facilities, entrance booths and turnstiles as well as toilet provision and a revamped running track.
In partnership with the council, Irish FA Foundation coaches ran a free skills session on the pitch at the new-look facility which was attended by hundreds of kids who were able to take part in various fun activities, including football, athletics and multi skills.
Irish FA chief executive Patrick Nelson praised Derry City and Strabane District Council for investing heavily in the grass pitch, changing rooms and other facilities at the arena. Close by there are also two 3G pitches with floodlights which form part of the overall Melvin Sports Complex.
"All of us when we play grassroots football would love to be playing at these sort of facilities," he pointed out.
The chief executive noted the road to being an international footballer always started at grassroots level.
And he added: "We all dream of wearing the green shirt with pride and maybe some of the kids here today could be playing for us at the World Cup in years to come."
Neil Jardine, the association's Deputy First President, also praised the council for investing in grassroots football. He said a vital part of the Irish FA's strategy was to increase grassroots participation levels year on year. "I am sure the facility will get very good use in the years to come," he added.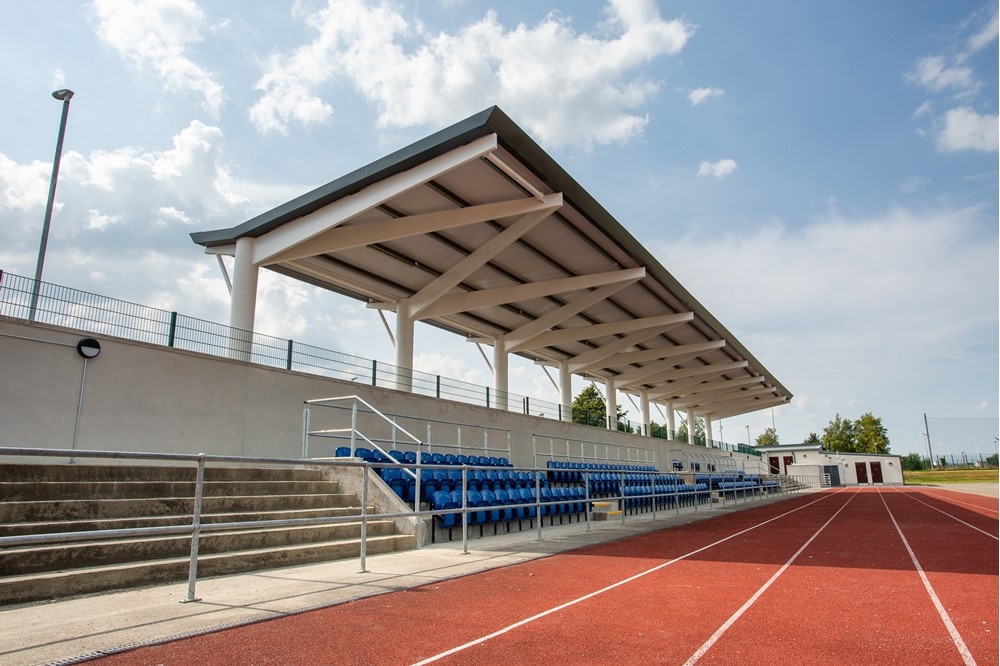 Graham Warke, Mayor of Derry City and Strabane, said it was great to see so many young people getting active again and enjoying the facilities following the Covid lockdown. 
He insisted there were lots of fine footballers in the North-West and said he hoped some of them will go on to represent Northern Ireland.
Orfhlaith Begley, the MP for West Tyrone, said sport played a huge role in the community and applauded the council for investing in the "brilliant facilities".
The UEFA Super Cup trophy was also on display at the event - Chelsea and Villarreal will be vying for it at the National Football Stadium at Windsor Park on 11 August - and the MP said its presence had added to the occasion. 
Although the pitch will primarily be a football facility, the council said its sports development team will also be engaging with residents in the area to shape a programme of coach-led physical activities at the arena, including running and cycling, which will best meet the needs of the community.
The pitch and facilities at the Melvin Arena meet Irish FA Premier Intermediate standards.