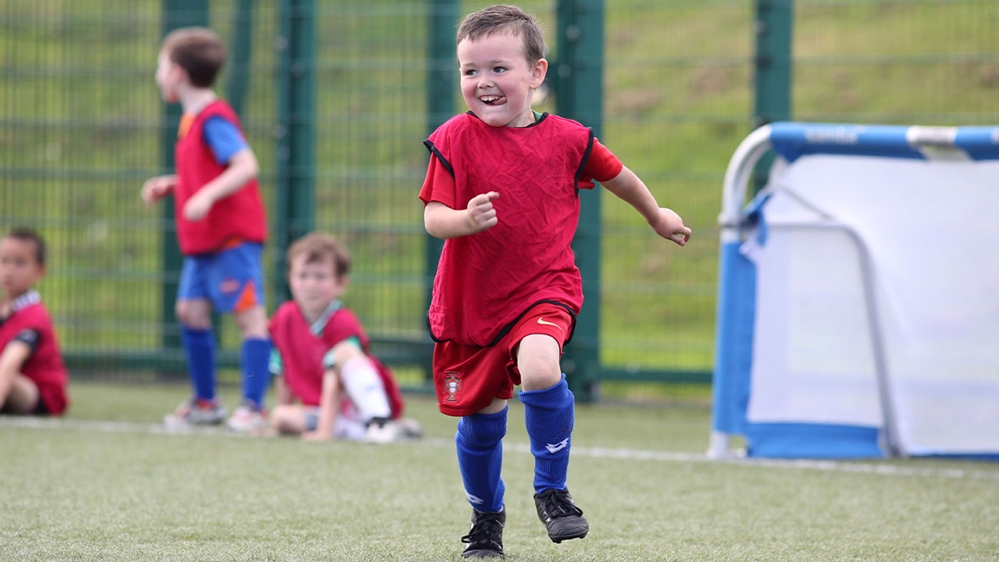 Another Irish FA summer camp took place in Derry/Londonderry today.
The week-long camps, which are part of the Irish FA Foundation's grassroots football development programme, are being staged across Northern Ireland in July and August with 74 camps in total. The city also had another special visit this week with the UEFA Super Cup on show in the Cityside area. 
Stars from our senior women's international team have been visiting both summer camps and our girls only camps that are being held in each of Northern Ireland's 11 council areas.
Northern Ireland international Lauren Wade this week attended camps in both Ballymena and Derry-Londonderry: 
"It was brilliant, I really enjoyed speaking to the girls and joining in with their session. The girls were so enthusiastic and we're having so much fun. It was great to see so many of them out on our IFA camps. Every single one of them had smiles on their faces"
The forward was happy to pass on advice to the young players:
"I told them that no matter how big or small they think their dreams are to always chase them because one day they could come true.

"It is so important, this is a fantastic way of getting young girls involved in the game."
Check out the gallery below for pictures of today's action.
Derry/Londonderry Pictures