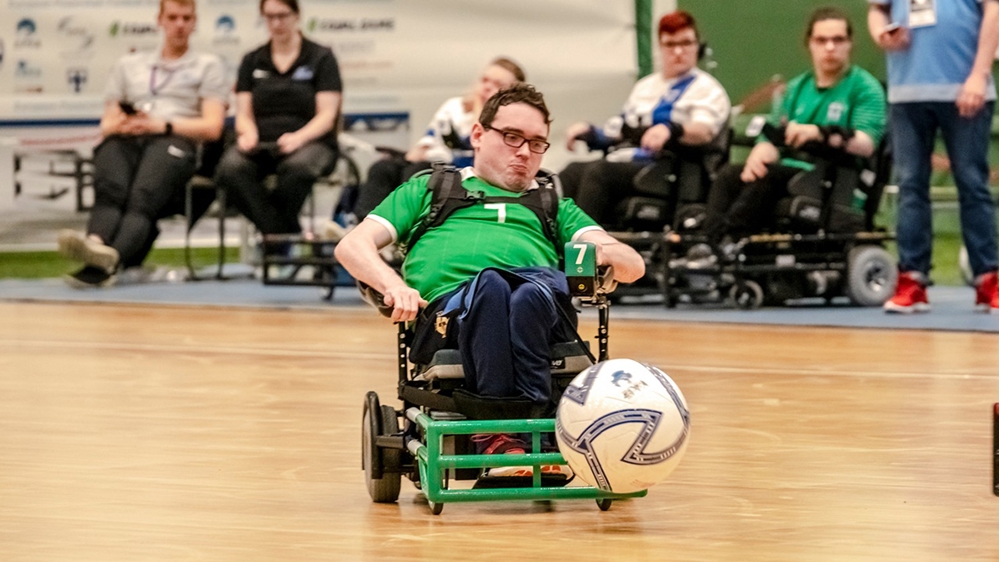 Northern Ireland's Powerchair team and the country's Powerchair football scene will be taking centre stage next week in an episode of a new TV series looking at Para and disability football in the UK. 
Para Football Adventures from BT Sport has been shining a light on disability football across the home nations. It is presented by Alex Brooker and Chelcee Grimes.
Next week's episode – it is scheduled to be aired on Monday (26 July) on BT Sport 3 from 5.30pm to 6pm – largely focuses on the life story of Jason Browning, a member of the Northern Ireland Powerchair team who have qualified to play at the Powerchair World Cup finals in Australia next year.
Jason, who turns 26 this week, has been playing Powerchair football for 10 years and is player-coach at Lisburn-based Lightning PFC as well as an assistant coach with the Northern Ireland team. He is also the Irish FA Foundation's Disability Access Officer.
"When I was growing up I never thought I would get the chance to play football, never mind represent my country on the international stage. Powerchair football has provided me with so many opportunities. The series shows the difference Para and disability football and football in general can make in people's lives," he explained.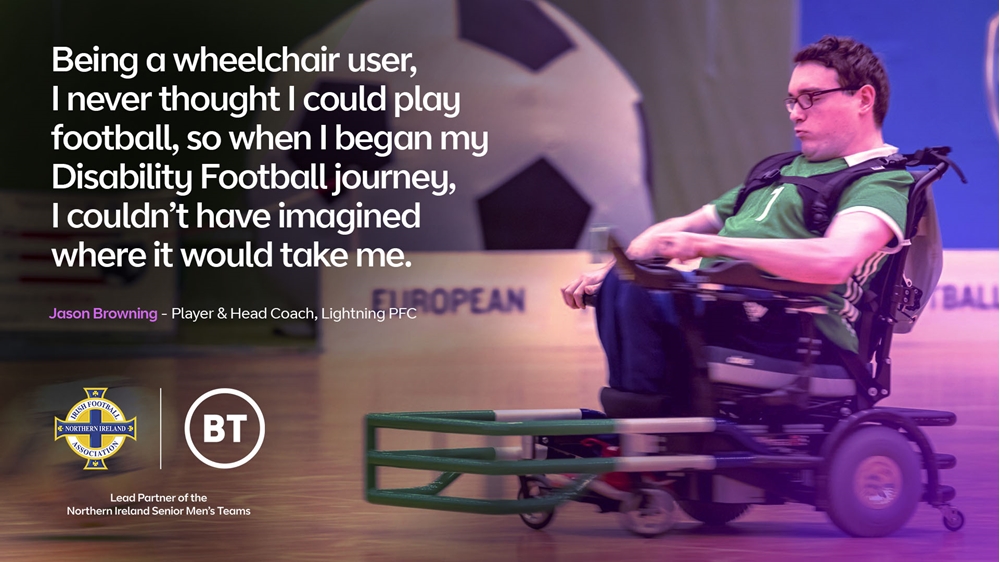 There are currently three Powerchair teams in Northern Ireland and they play in an all-Ireland league, which unfortunately has not operated since February 2020 due to Covid restrictions. In the league alongside Lightning are Belfast side Trailblazers and Fermanagh's Devenish Warriors. 
Jason's international team-mates Ellie Brown (Lightning) and Scott Hillen (Trailblazers) also feature on the BT Sport show. 
The Para Football Adventures series shows how BT is supporting Para football from grassroots right up to the elite level. 
Running alongside the series is a social media campaign highlighting and promoting the diverse range of Para and disability football available across the UK.
The episode focusing on Northern Ireland's Powerchair team and scene is already available to view on BT Sport's You Tube channel and social media channels.