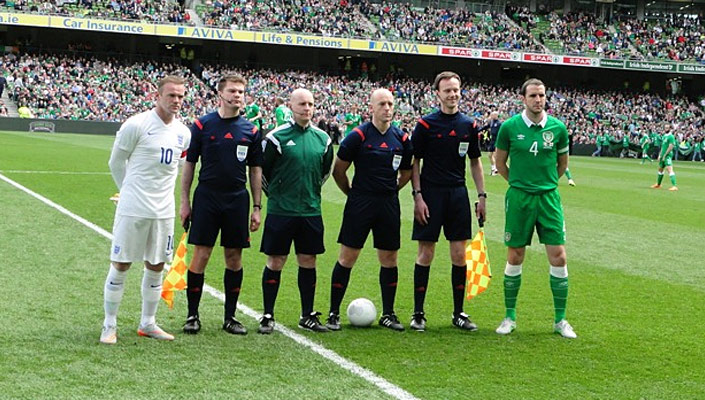 It was confirmed this week that Northern Ireland referee Arnold Hunter has been promoted to the FIFA first category.
This is a prestigious promotion for Arnold and will leave him line to officiate in matches in the Champions League, Europa League and World and European qualifiers.  The Fermanagh based referee has been progressing well in Europe, recently officiating Europa league group stage matches in Finland and Spain.
There was also good news for referee Tim Marshall and assistant referee David Anderson as they were confirmed as new FIFA officials for the 2015 season. Tim will attend an introductory course in February and is the youngest male official attending the course.
We wish them every success in 2015 both domestically and in Europe.