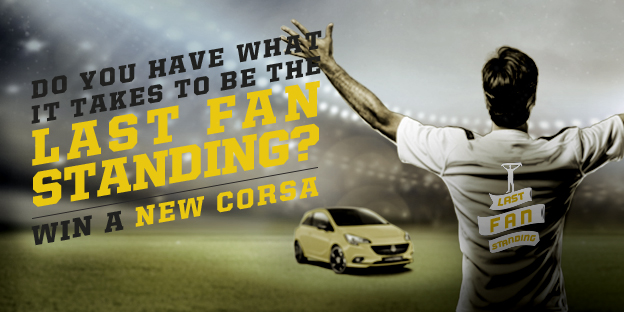 WILL YOU BE THE 'LAST FAN STANDING' TO WIN A NEW VAUXHALL CORSA?
Win the chance to take part in the Last Fan Standing challenge at Windsor Park when Northern Ireland face Greece on 8 October 2015.

Win the challenge and you will progress to the 'Grand Final' where you will take on the finalists from each Home Nation in a last challenge for a brand-new Vauxhall Corsa.