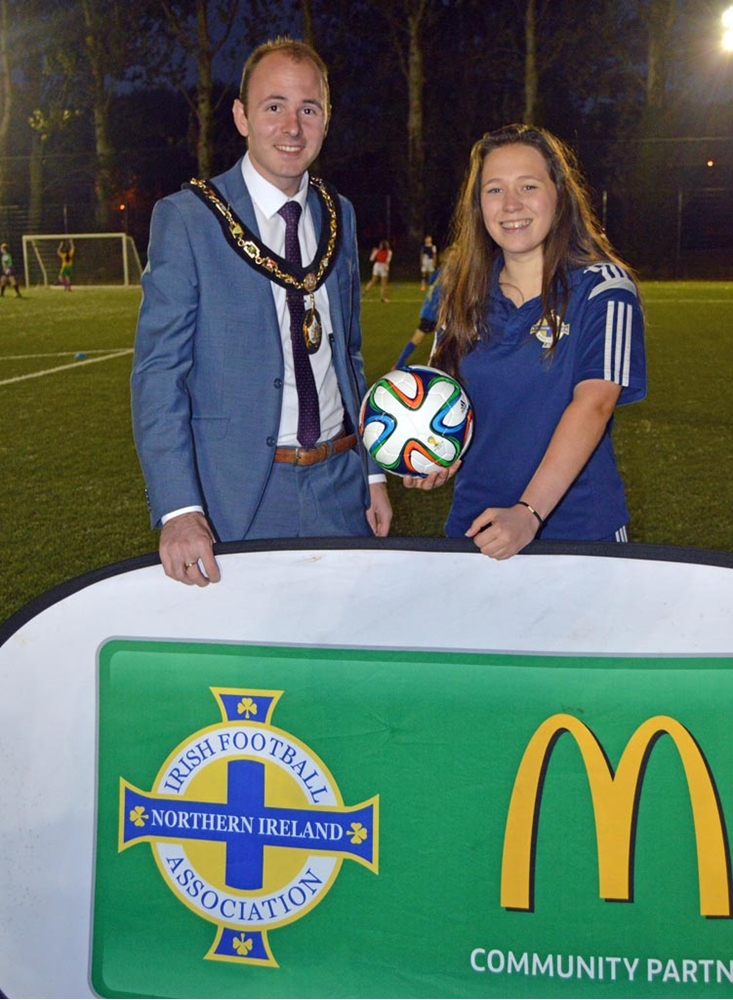 The event kicks off a programme of football for Under 9, Under 11 and Under 13 girls to meet and take part in matches on a bi-weekly basis. There are now over 9000 children playing small-sided games at 50 venues throughout Northern Ireland as part of the successful partnership between the Irish FA and Mc Donald's
The launch was organised by Active Communities coach Aaron Nelson alongside Jackie Blyth from the Irish Football Association's women's department and Keith Hall from the McDonald's Mid-Ulster Games Development Centre. On the night the young people took part in some skills tests, and matches with refreshments provided by Craigavon City Football Club.
Junior international Lauren Currie also attended the event to encourage girls to get involved with the programme. The 14 year old Portadown Integrated Ladies Goalkeeper has recently had a successful season at club level and went on to represent Northern Ireland Under 17s playing against Hungry keeping a clean sheet in a 2-0 win.
So if your club is interested in playing within the McDonald's Small-Side Games Development programme please contact Keith Hall 07468 204811. Alternatively clubs who do not have a girl's section and would be interesting in setting up a team please contact Aaron Nelson 07771 987891 from Active Communities for assistance.