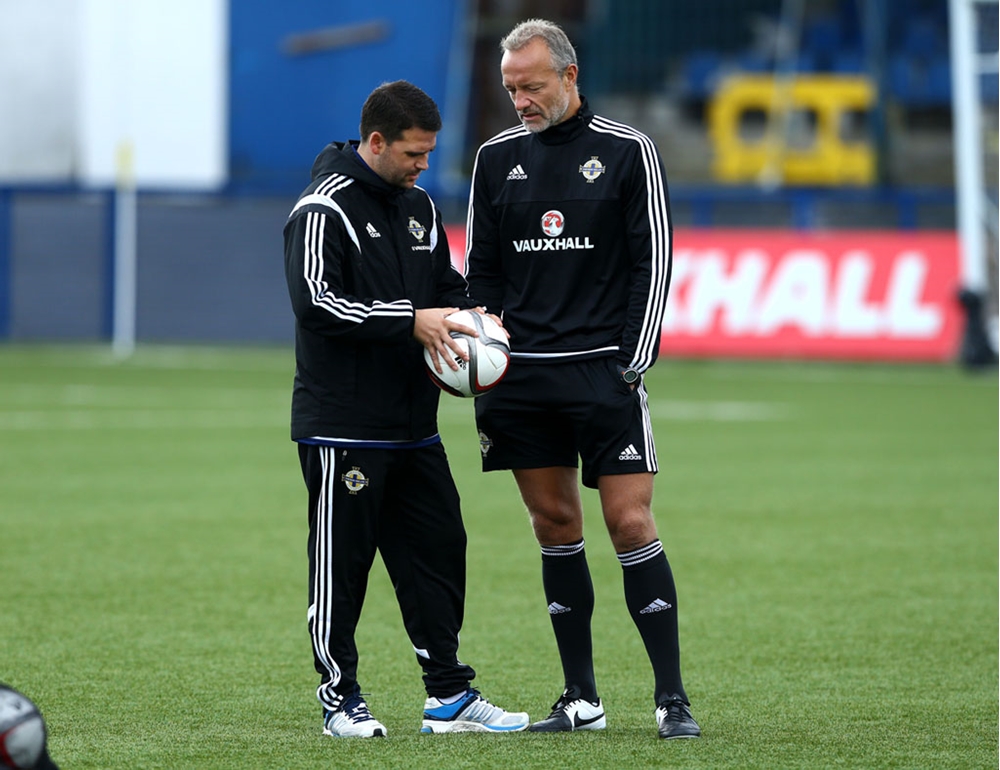 The Northern Ireland squad trained at Bangor Fuels Arena on Tuesday ahead of their crucial UEFA Euro 2016 qualifier against Faroe Islands, which takes place on Friday in Torshavn.
This was the first opportunity the press had to see the squad train together after playing for the respective clubs.
With Northern Ireland currently occupying second place in Group F, one point behind Romania and two points ahead of Hungary (who play each other on Friday), the game could prove pivotal to Northern Irelands hopes of qualifying.
Ticket Update:
Please note no tickets are available for the Home Fixture against Hungary on Monday 7 September, for further information on home tickets for the upcoming fixture against Greece subscribe to the mailing list at www.irishfa.com/mailinglist.