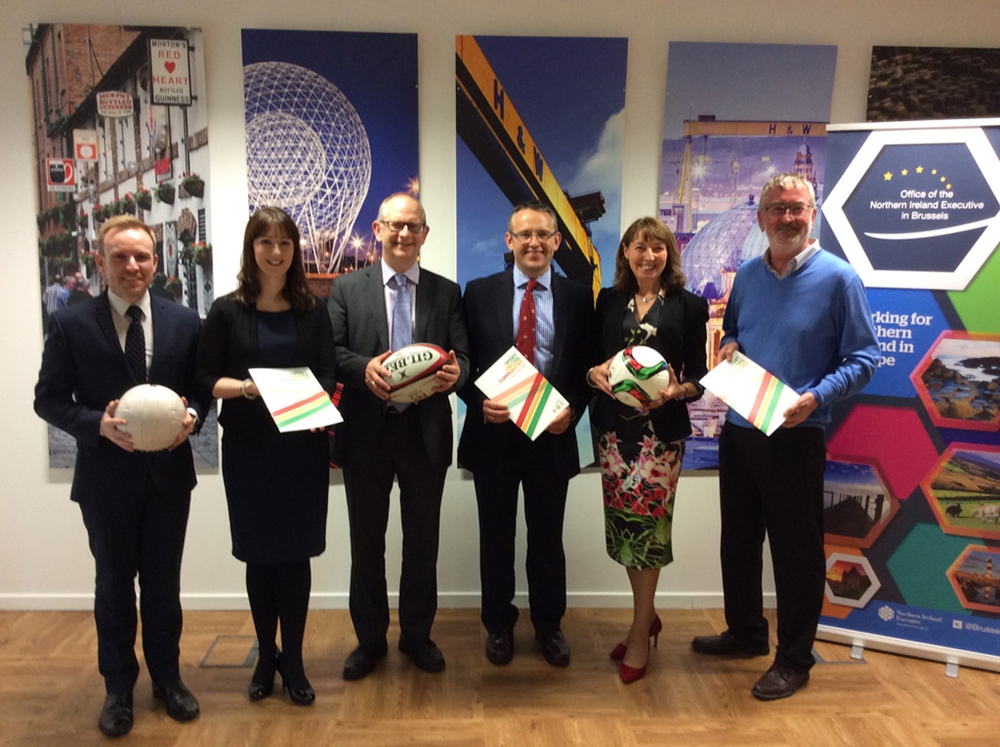 The event showcased the collaborative work of the Irish FA, Ulster GAA and Ulster Rugby and highlighted the importance of sport in delivering social & and economic policy at all levels of government, from Local, Central to EU level. The event engaged Members of European Parliament (MEPs) from across Europe, and key policy makers at EU level to emphasize the significant role sport have in the delivery of government priorities.
The three major sports governing bodies have been working in partnership across the past number of years on the delivery of various programmes that focus on using sport as a tool for social change. As part of this ongoing work, the partnership aims to create a new voice for Sport on a European platform by sharing examples of best practice in using sport to tackle social issues as well as highlighting how the work of the Irish FA, Ulster GAA and Ulster Rugby aligns with Local Government, Central Government and EU Government.
Deputy Secretary of the Department of Culture, Arts and Leisure (DCAL), Cynthia Smith, underlined the important role of the partnership and how the Department has worked alongside the three codes to deliver successful projects that impact the wider community. The three governing bodies delivered a joint presentation, reinforcing the strength of the partnership in delivering social and economic outcomes. The evening concluded with networking and an interactive session, allowing guests to get involved in each of the sports.
Sports Minister Carál Ní Chuilín endorsed the event. She said: "Sport can be a powerful way of engaging young people and marginalised communities and, in turn, helping them boost their self-confidence, make new friends and integrate into society. Ulster Rugby, the Ulster Council of the GAA and the Irish FA, with support from my Department, have all done excellent collaborative work in this regard in recent years. I commend their partnership approach and the work they are doing to secure political and official buy-in from across Europe by highlighting the positive impact sport has already had, and continues to have, in improving society in the north of Ireland."