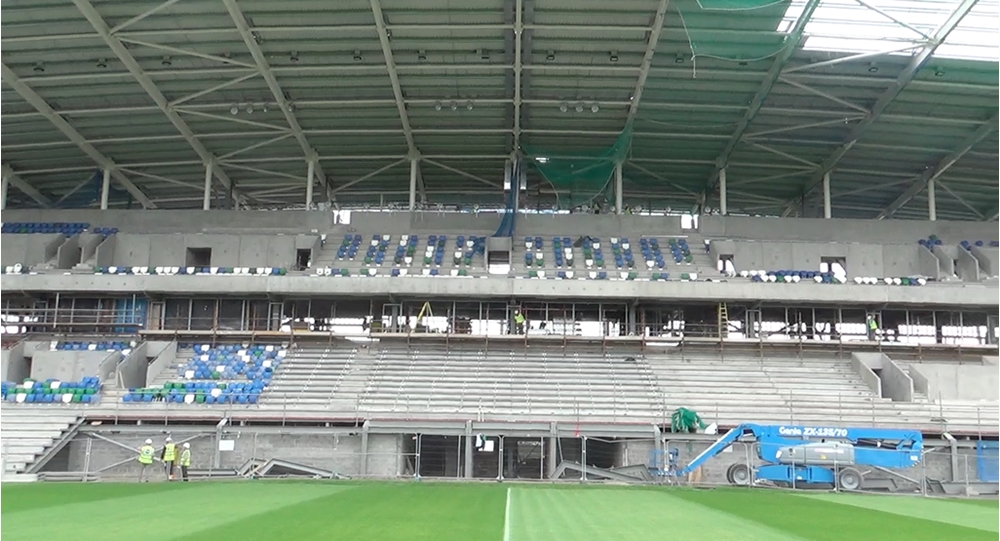 Fans attending the UEFA Euro 2016 Qualifier on Monday (7th September) will notice lots of empty seats in the South Stand in particular.
The rows of seats have been installed to keep the build programme at the National Football Stadium on track.
But access to the South Stand is restricted due to construction works continuing in that section of the ground.
Irish FA Chief Executive Patrick Nelson explained: "Naturally we wish more people could watch the game against Hungary in the stadium, but access to and from the South Stand is restricted due to the building works.
"We have to adhere to safety procedures and those particular rows of seating in the stand do not yet comply with health and safety requirements."