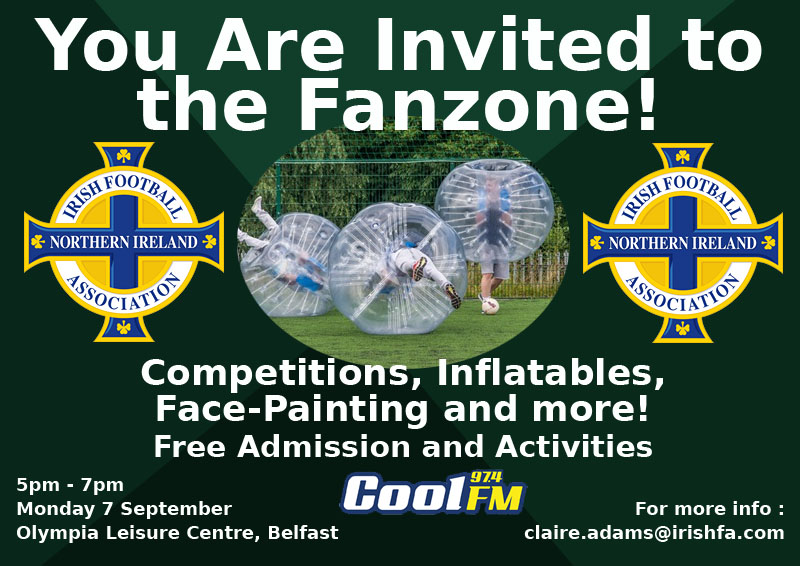 The Family Fan Zone takes place before the game from 5pm-7pm at the Olympia Leisure Centre on Boucher Road and there are lots of activities for all of the family to enjoy.
It's free admission for all and the perfect way to prepare for the big game.
Activities include:
- Bubble Football sponsored by Colin Glen Trust
- Cage Football
- Speed Shooter
- Inflatable Target Practice
- Photo Booth
- Face Painting
- Cool FM Roadshow
Come along and join in the fun!