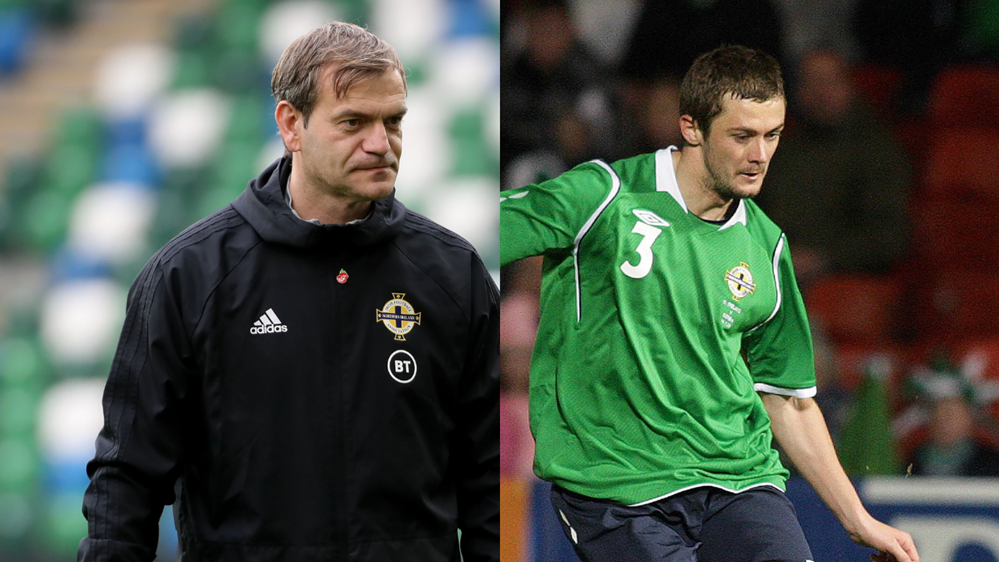 Former Northern Ireland international players and Irish League stars past and present are among a panel of coaches who have been tasked with unearthing Northern Ireland's stars of the future.
A Talent ID Team has been set up to spot potential recruits for the Irish Football Association's pathway for young elite players.
The pathway for boys' performance includes the National Performance Programme and the Irish FA Academy in collaboration with UEFA based at Ulster University's Jordanstown campus. Both are sponsored by JD.
The special panel's remit is to find players suitable for the NPP, which in turn feeds into the academy where emerging talent at school years 11 and 12 (U15 and U16) is developed.
Current Northern Ireland goalkeeping coach Roy Carroll, who also works with keepers on the pathway, is part of the group of talent spotters.
And on the team alongside the former Manchester United, West Ham United and Wigan Athletic keeper, who won 45 caps for his country, is former international team-mate George McCartney (both are pictured, above). Now an assistant coach at Linfield, the ex-West Ham and Sunderland full-back won 34 senior caps between 2001 and 2010.
Also in the group are former Glentoran and Crusaders stalwart Paul Leeman and Mark Stafford, the ex-Linfield and Ballinamallard United defender now starring for Glenavon.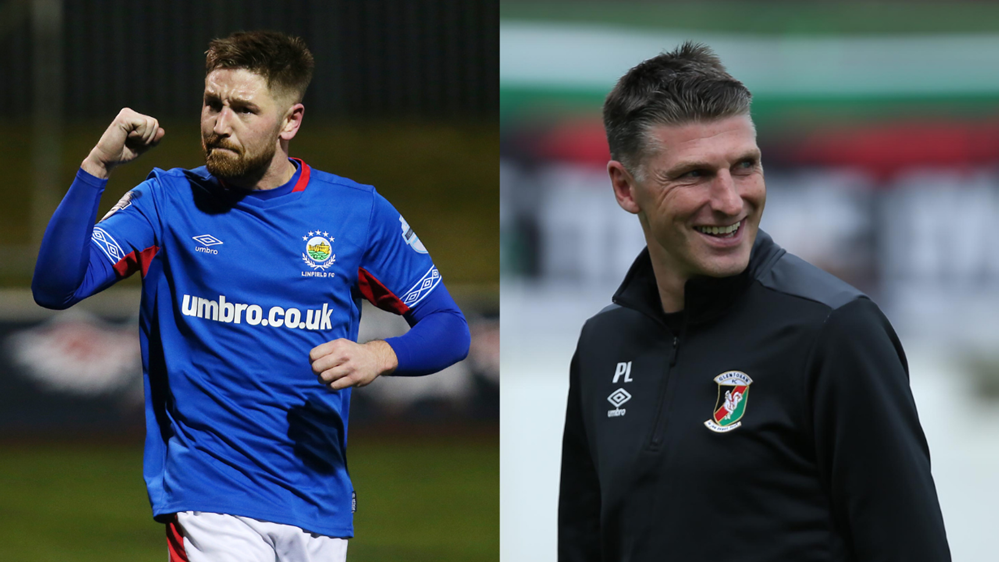 Former Irish League star Neil McCafferty, who was on Charlton Athletic's books in his youth, is part of the panel, too. McCafferty, who also played in the League of Ireland with Derry City and Finn Harps, had successful spells at Dungannon Swifts, Portadown and Coleraine in the past decade.
Stephen Lynch, who has been a mainstay of the Irish FA's elite performance programmes for several years, is also part of the team. Lynch was at Queens Park Rangers as a youth and also had spells with Newcastle United, Portadown and Crusaders during his playing days. 
Magherafelt-based coach Andy Donnan, who has excellent contacts with clubs in England and Scotland, is onboard as well, while the Talent ID lead is Keith Hamilton, who has been working with Northern Ireland's young elite players since 2016.
It's Keith's role to collate information on players and to send the talent spotters to youth matches across Northern Ireland each week to check out potential pathway participants.
NPP involves the recruitment of 60 players at U14 level each season and the best of those players are then invited to attend the Irish FA JD Academy.
The NPP revolves around three national centres: Mid-Ulster (based at Annagh United FC, Portadown); North-West (Coleraine FC, Coleraine Showgrounds) and Belfast (Northern Ireland Civil Service Sports Association, Stormont). 
Players attending the three national centres are largely selected via the Talent ID Team as well as through communications with heads of club academies and club coaches.
Keith, who works as a full-time electrical engineer as well as leading the Talent ID Team on a part-time basis, explained: "Players from across Northern Ireland are recommended to us.
"In the past young players might have been assessed through trial matches, however we believe we now have a much fairer system. In a one-off trial kids can freeze so we watch players at least three or four times in their natural habitat, so to speak, to see if they would be the right fit for the NPP."
The NPP centres are pretty fluid and operate six-week blocks of training, which means any new recruits are given at least a month and a half to show what they can do in training sessions and matches.
He also stressed that members of the Talent ID Team do not only look at players who feature in the NIBFA National League, which includes youth teams representing Danske Bank Premiership clubs alongside various other youth football clubs.
Mark Stafford has been tasked with spotting talent in Fermanagh and Tyrone, while Neil McCafferty is the main spotter in the North-West. The other panel members check out players across the rest of Northern Ireland.
The Talent ID Team will be out and about in the coming months looking for players born in 2009 who will be part of next season's NPP.
Keith further explained those involved with the pathway have strong contacts with Northern Ireland-based scouts who represent more than 20 professional clubs based in England and Scotland – and this has helped to secure moves to GB for several players in recent years.
Callum Marshall, the 17-year-old striker who has just signed for West Ham United from Linfield, is a graduate of the Irish FA JD Academy, while Trai Hume, who earlier this week joined Sunderland from the Blues, was part of JD Club NI, the forerunner to the academy and NPP.
Andy Waterworth, the head of the JD Academy, which has an intake of 35 students for 2021-22, explained: "We wanted to put in place a fluid system for identifying talent as each player develops at different stages and quite often to identify a player with potential for a career in football it's a longer process looking at all of his qualities.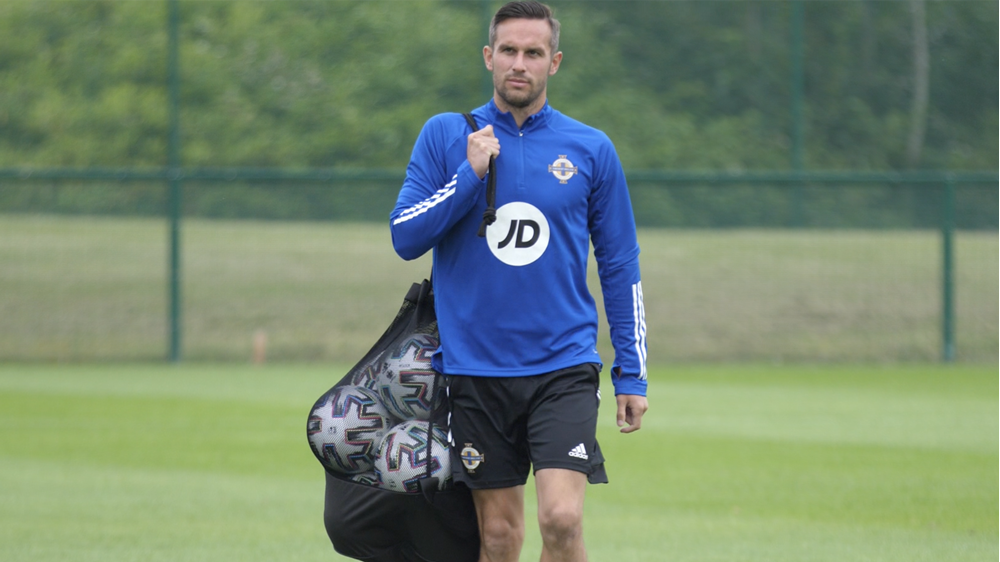 "The Talent ID Team individually bring different attributes to the table and are quite diverse in their opinions on the game but collectively form an imposing group. We are very lucky to have them in place given their high pedigree in the game and the fact that they are volunteering a lot of their time." 
He explained the talent identification system, organised by Keith Hamilton, allows the coaching staff to monitor players who would be suitable for the performance programme.
Waterworth continued: "Additionally it allows us to monitor players who have exited the programme who we would then deem as potential late developers. It's important we are proactive in our search to identify talent and we eliminate the need for trialing players all the time. 
"This is critical as we like to see players over a period to assess their personality as we want good players and good boys to come into the programme and we know how important it is to have the right character for a career in the game.
"Often when I go and watch games I like to see how players react to being substituted or to having a bad game, plus their general conduct towards team-mates and so on. For me it isn't only about their technical skills. Having the Talent ID Team in place allows me and the coaching staff to concentrate on the finer details."