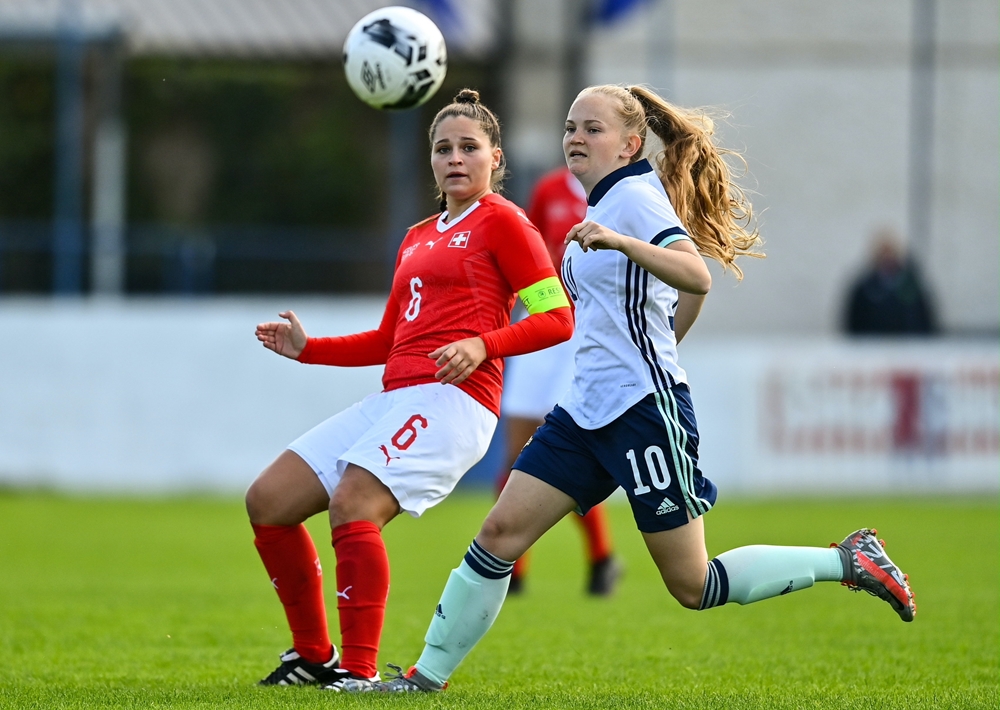 Northern Ireland's Women's Under-19 and Women's Under-17 sides will gear up for Qualifying Round 2 in their respective UEFA Women's European Championship competitions by playing friendlies and taking part in training camps.
The WU19s are set to begin their preparations for Euro qualifiers in April with friendlies against Shelbourne Ladies on 29 January and 5 February – and they will also be taking part in a training camp in England from 14 to 22 February. 
The WU17s, who are due to compete in Euro qualifiers in March, are continuing to play regular games against boys' clubs – and they will also be taking part in a training camp in England from 6 to 11 February.
As part of a new Nations League-style qualifying format the WU19s and WU17s find themselves in League B of their respective competitions where they will be aiming to gain promotion to League A in Qualifying Round 1 of the 2022-23 editions.
In Qualifying Round 2 of the 2021-22 competition Alfie Wylie's WU19s have been drawn against Azerbaijan, Faroe Islands and Malta in Group 1, with the games set to be played from 4-12 April in Northern Ireland (venues TBC).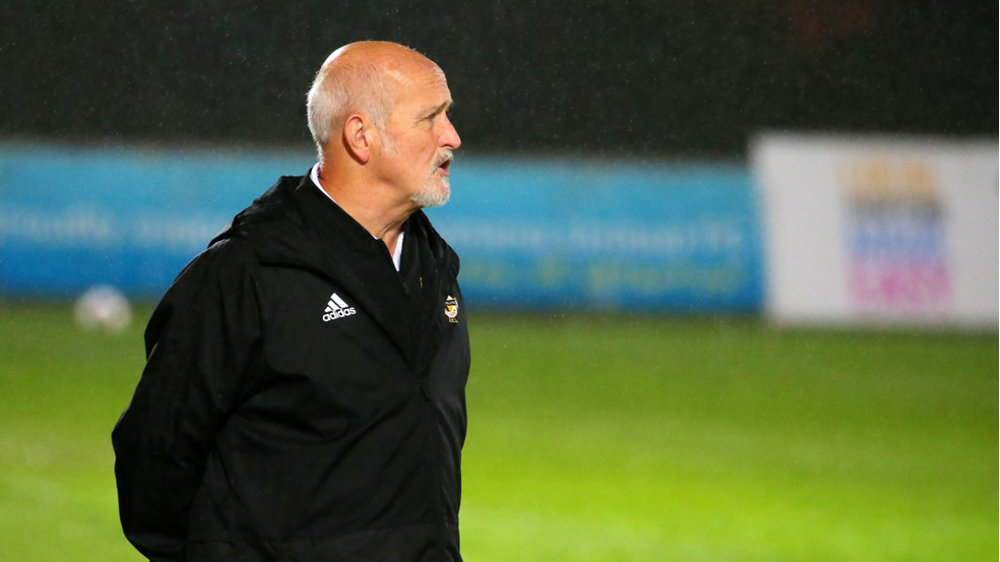 Above: Alfie Wylie, Head of Elite Performance at Irish FA
Before that Wylie's WU17s will be taking on Luxembourg, Faroe Islands and hosts Israel in March. The three League B Group 1 matches are scheduled for 8-17 March (venues TBC).
Other forthcoming fixtures for players involved in the regional excellence/youth international programme include games for WU14 and WU13 development squads against FAI National Academy teams in Dublin on 30 January and a WU15 game against Scotland at Inver Park in Larne on 12 February.
In addition, on 26 February, the WU15s will be taking on FAI Schools in Dublin, while in April a WU16 development squad are due to compete in a development tournament in Israel.
Meanwhile, it has also emerged Northern Ireland and Glentoran Women star Caragh Hamilton is the new chaplain for players involved in the regional excellence programme and in the youth international teams.
Caragh is well versed in the player pathway having developed through the regional excellence programme herself and played for her country at WU15, WU17 and WU19 level before becoming an integral part of the senior squad.
She replaces Tracey Robinson, who is now supporting the senior women's squad.
Meanwhile, trials are currently taking place for players born in 2010 to join the regional excellence set-up. More than 100 girls attended trials for Co Antrim and Down/Armagh, while trials for Fermanagh/Tyrone and Co Londonderry will be staged later this month.