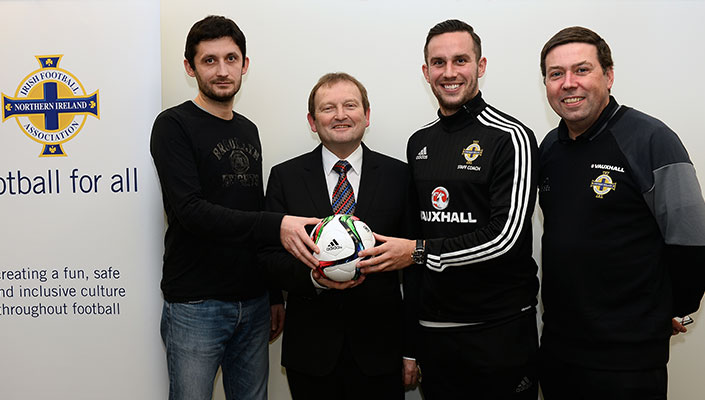 The President of the Irish FA, David Martin, Board Members, Football Committee, Referee Committee, The Football Development Team and the IFA Volunteer team launched a new initiative on Diversity and Culture Awareness Training that is to be mapped out across the Irish FA in 2017.

A powerful message from the President of the Irish FA highlighted the associations commitment to 'Football for All' and the need to continuously be aware of diversity and equality in football.

"Football has the power to bring people together, and as an association we firmly believe we can play a pivotal role, highlighting Respect, Inclusion, Equality and Fair Play. It is very important to us that we lead as an organisation on these values as we implement our various diversity programmes throughout the football family in Northern Ireland".

The Irish FA continue to partner UEFA, FARE and Craic NI in the 'Show Racism The Red Card' Campaign which tackles racism in football.

The work shop educates on values, stereotyping, discrimination and provides various fun activities that underpin the need to continually ensure 'Football For All'.

The Irish FA have delivered to over a thousand participants over the recent few months. For any further information contact Andy.Waterworth@irishFA.com.