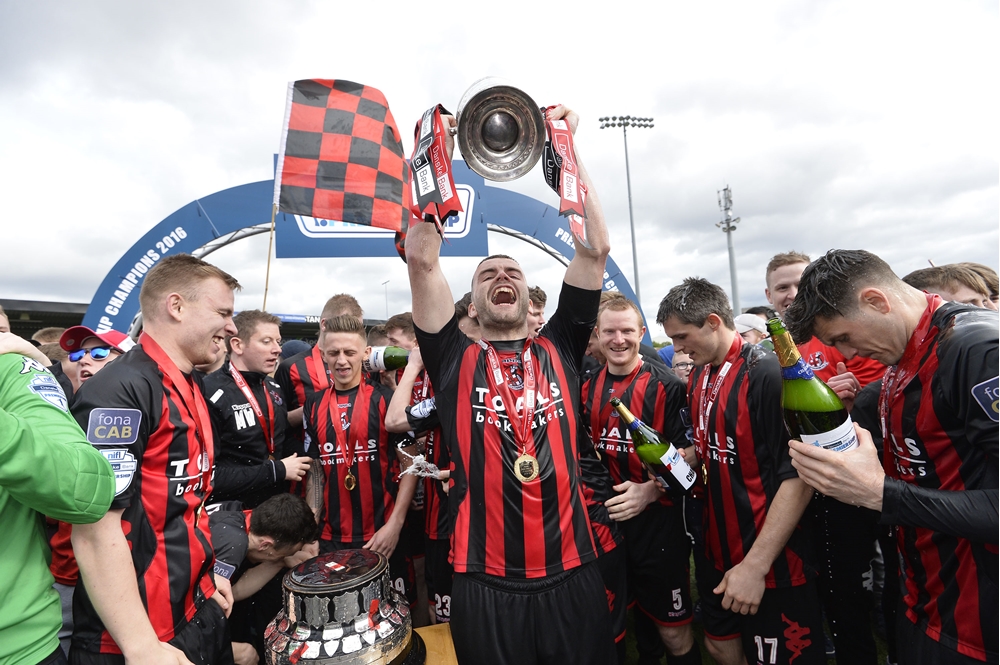 116,548 fans have watched Danske Bank Premiership matches in the first half of this season, an increase of 12% from the same period in 2015/16.
NIFL Managing Director Andrew Johnston is delighted with these latest attendance figures but is not surprised to see yet another increase.
"We have been aware that attendances have been rising but to show an increase of over 12% for the first half of this season is fantastic," said Johnston.
"I have to praise the clubs in doing an excellent job in promoting their games but especially for the work that they do through sponsorship initiatives and community work in their local areas."
Since the formation of the NI Football League for the start of the 2013/14 season, overall attendances in the Danske Bank Premiership have increased by a 25% and Johnston knows that as well as the work that has been going on off the pitch to bring the fans through the turnstiles, it is ultimately what happens on the pitch that will ensure they come back each week.
"The players and managers have also played their part in this increase in attendances by producing thrilling games week in week out.  Take Crusaders who are top of the league for example. They have scored winning or equalising goals in the dying minutes of four of their last five games.
"The Ards vs Ballinamallard United game last week ended 3-3 with all six goals coming in a 20-minute period in the second half.  This is the type of excitement and drama that fans are turning out to see, and I have absolutely no doubt it will continue for the rest of this season and beyond."