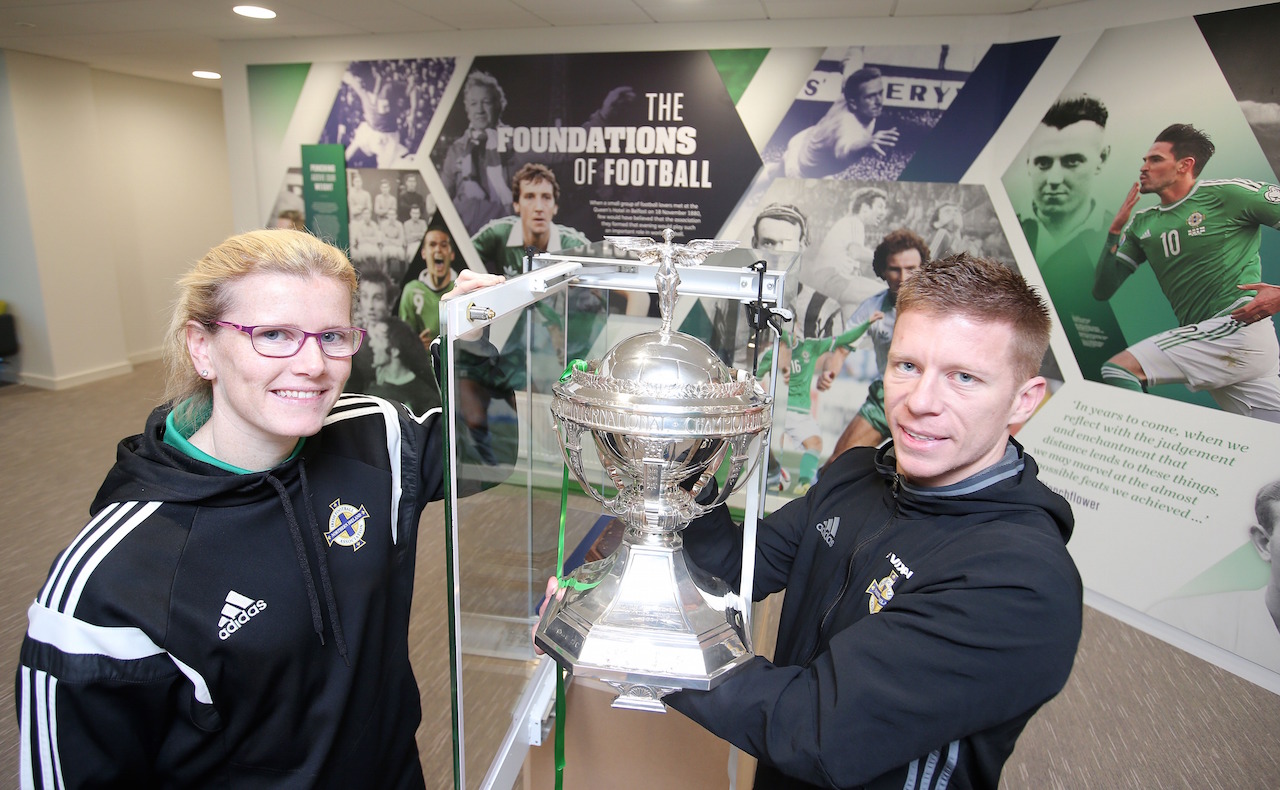 The British Home International Championship trophy is back in Northern Ireland after a two-year sojourn in England.
Northern Ireland were the last country to win what is the oldest international football tournament. That was in the 1983-84 season when the championship featuring the United Kingdom's four national teams was mothballed after 100 years.
Although the competition between England, Scotland, Wales and Northern Ireland was instituted in 1884, the trophy itself was not made until 1935. After Northern Ireland won the final tournament they were allowed to keep it in perpetuity.
The trophy will now be the centrepiece of the Irish Football Association's new Education and Heritage Centre at the National Football Stadium at Windsor Park in Belfast.
Stephen Garrett, the manager of the centre, travelled across to Manchester yesterday to bring the glittering prize home from the National Football Museum, where it had been on loan for the past two years.
He said: "It's great to have the trophy back. We think it will be a star attraction in the new centre."
The Irish FA's Education and Heritage Centre is due to open early next year.
The facility tells the unique story of Northern Ireland football using a variety of media, interactive displays and key artefacts from the 1880s to the present day.
Visitors will be able to relive the atmosphere of famous nights, gain insights into the drama on and off the pitch and feel the rush of emotions shared by everyone inside the stadium - win, lose or draw.
Photo caption: Irish FA Education and Heritage Centre manager Stephen Garrett and Julie Nelson, captain of the Northern Ireland women's international team, with the British Home International Championship trophy, which is now back in Belfast.