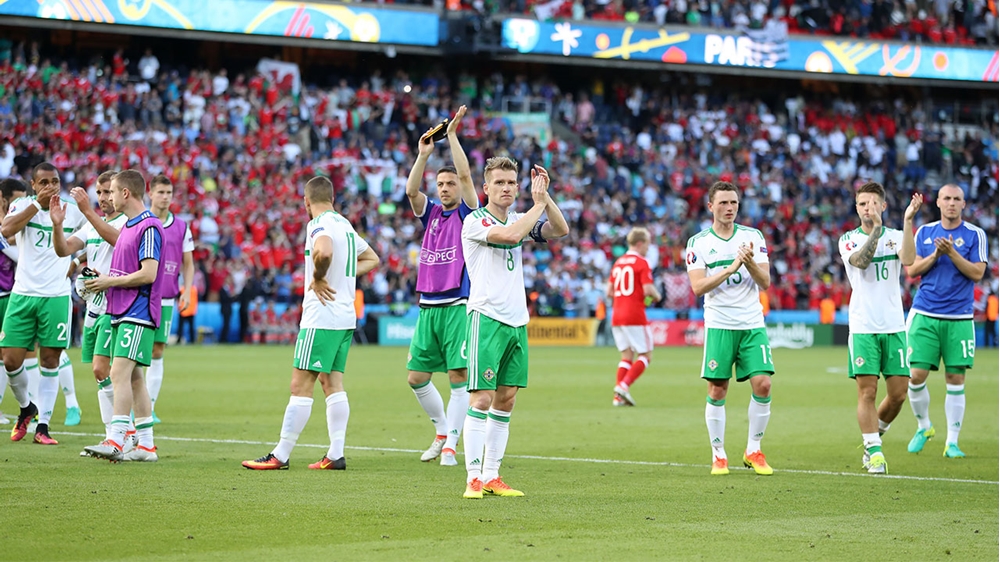 Northern Ireland captain Steven Davis has issued a Christmas message to Northern Ireland fans on behalf of both himself and the rest of the squad.
The inspirational skipper thanked the fans for their support and said he hoped there will be much more for them to cheer about in 2017.
He said: "I would like to wish all our fans a Happy Christmas and a Happy New Year.
Your support during 2016 was simply incredible.
"The amazing backing we received at Euro 2016 in France - at all four games - was something I and the other players will never forget.
"And the support back home, which we witnessed through social media and saw at first hand at the homecoming event in Belfast, was something else, too."
He also said the players are all loving the atmosphere on match nights at the fully completed National Football Stadium at Windsor Park.
Davis added: "The noise generated at the Azerbaijan game was unbelievable and it was great to have the Kop back in full voice - and we are looking forward to giving you lots more to cheer about at both home and abroad during 2017."