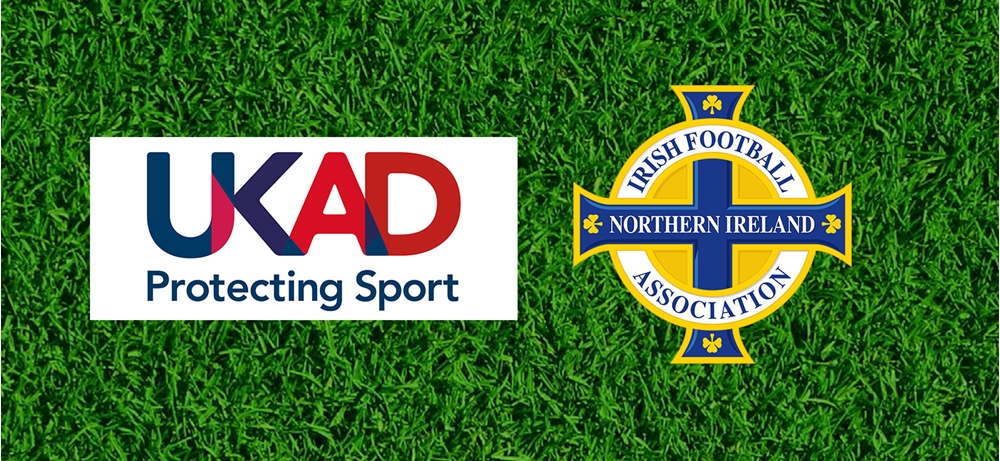 The Irish FA is backing Clean Sport Week, the annual awareness initiative run by

UK Anti-Doping (UKAD), the organisation responsible for protecting sport in the UK from doping.

 
UKAD's awareness drive champions clean sport, education and anti-doping initiatives.
And this year's campaign – running 23-27 May – is focusing on educating athletes and emphasising that 'what you see is 100% me' with the message encouraging athletes to show their commitment to clean competition in the build-up to a busy summer of sport.  
Further information on Clean Sport Week and other UKAD anti-doping resources can be found here.
The Irish FA has shown its commitment to the issue by launching an anti-doping education plan and appointing a new Anti-Doping and Integrity Education Officer, Chris Wright, to promote a fair and equal playing field for everyone involved in football in Northern Ireland.  
Chris will work with players and clubs at all levels as well as international squads to deliver anti-doping education. As well as that, in conjunction with the Irish FA's Integrity Officer, he will create a betting and integrity education plan.  
He said: "I am honoured to become the first Anti-Doping and Integrity Education Officer for the Irish Football Association. This role is one which will aim to continue to develop key relationships with clubs while ensuring players and player support personnel are provided with the relevant level of knowledge to make the right choices in relation to these areas."
Doping is considered the second most concerning issue in UK sport and many fans are less likely to engage with sports because of it.
To learn more about how the Irish FA is working with UKAD to protect the integrity of football please click here.