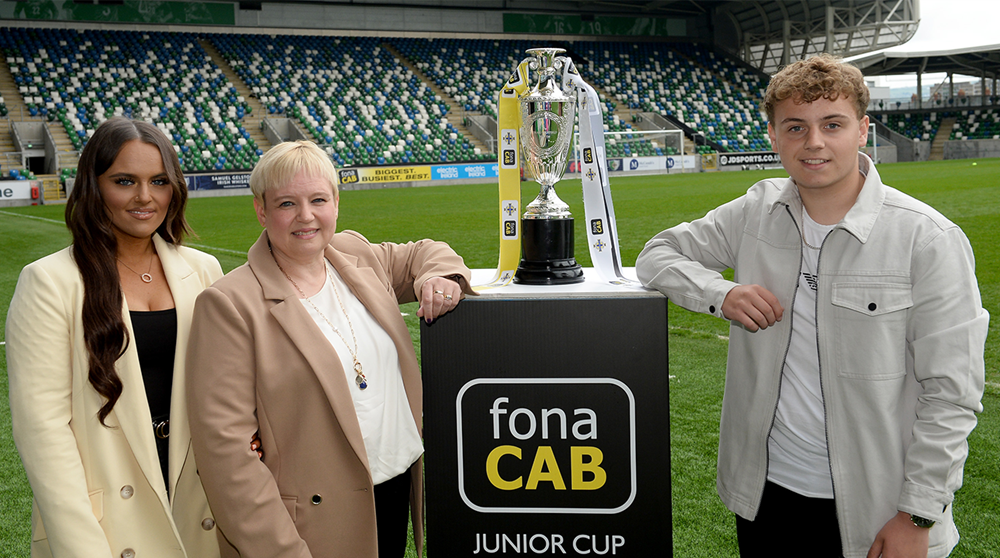 The Irish FA Junior Cup trophy has been renamed as the Craig Stanfield Junior Cup to recognise the considerable achievements of the Irish FA's late Football Operations Manager.
Stanfield, who passed away suddenly in February 2020, spent 30 years at the Irish FA. His career saw him involved in roles right across the organisation's landscape, spanning the elite and domestic game. It also included a period as secretary of Northern Ireland's Premier League when it was operated by the Irish FA.
Craig became match manager for all of Northern Ireland's home matches in 2014 – and he was also match manager for the association's various annual domestic cup finals, including the Irish Cup final.
Craig's wife, Karalyn, said: "As a family we are so very proud of all Craig's many achievements and we are very honoured by this special tribute to him."
Irish FA Chief Executive Patrick Nelson said: "Craig's contribution to football in Northern Ireland at all levels improved our game in so many ways. I am delighted that the Irish FA Board also recognised this by approving the name change to the Junior Cup and thereby ensuring Craig's name, and passion for grassroots football, endures."
And Irish FA President Conrad Kirkwood added: "This is a fitting tribute. Craig's legacy lives on every day both in and outside the Irish FA. This will ensure it is cemented for footballing generations to come."