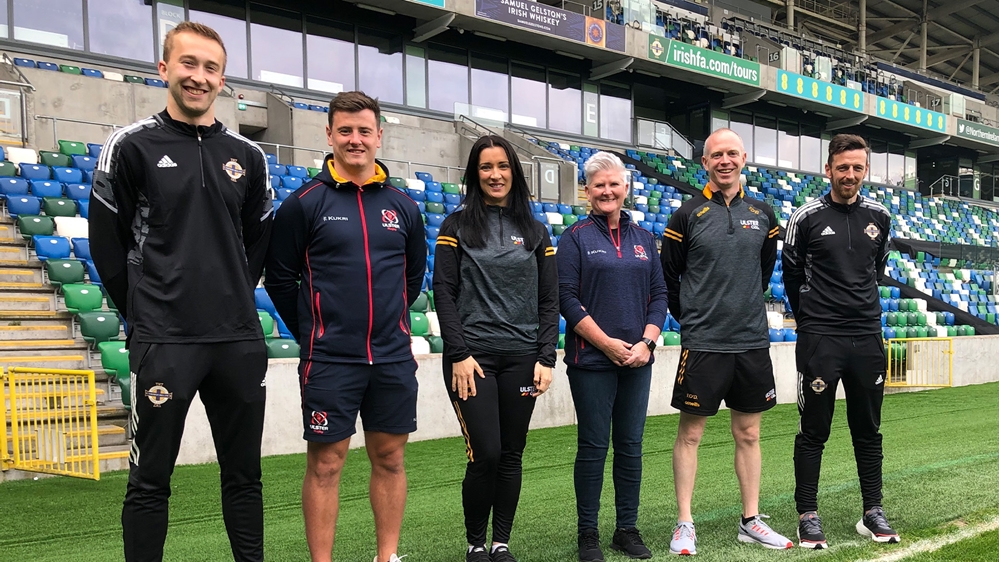 The Department for Communities has renewed its support for a programme aimed at improving club and volunteering infrastructures within football, Gaelic games and rugby in Northern Ireland.
It has agreed a two-year funding extension for Sport - A Home for Lifelong Volunteering, which supports the Irish FA Foundation, Ulster GAA and Ulster Rugby by funding two full-time posts in each organisation. 
The programme helps to improve club and volunteering infrastructures through the sports governing bodies working together on a series of programmes. 
These include inter-organisational volunteering opportunities, separate and joint youth forums, schools roadshows, the Sports Inspire Awards, joint webinars on relevant club and volunteer development topics and development of policies such as a Volunteer Charter and an Inclusion Charter. 
Through the programme DfC provides funding for each sport for a Club and Community Development Officer and a Volunteer Development and Policy Officer. 
Communities Minister Deirdre Hargey said: "I am delighted that the department has been able to support this worthy programme, which improves club and volunteering opportunities across football, Gaelic games and rugby. 
"Sports clubs are at the heart of their communities and make valuable contributions to the development of their players – past, present and future."
A highlight of last year's programme was the official launch and delivery of the Sports Inspire Awards. Replacing the GoldMark Awards, the Sports Inspire Awards recognise outstanding volunteering in sport among young people aged between 14 and 24. 
The awards scheme encourages young people interested in sport to get involved in volunteering at their sports clubs. It then recognises and rewards these volunteers - at an awards ceremony - with a 50, 100 or 200 hours certificate of commitment to their club.