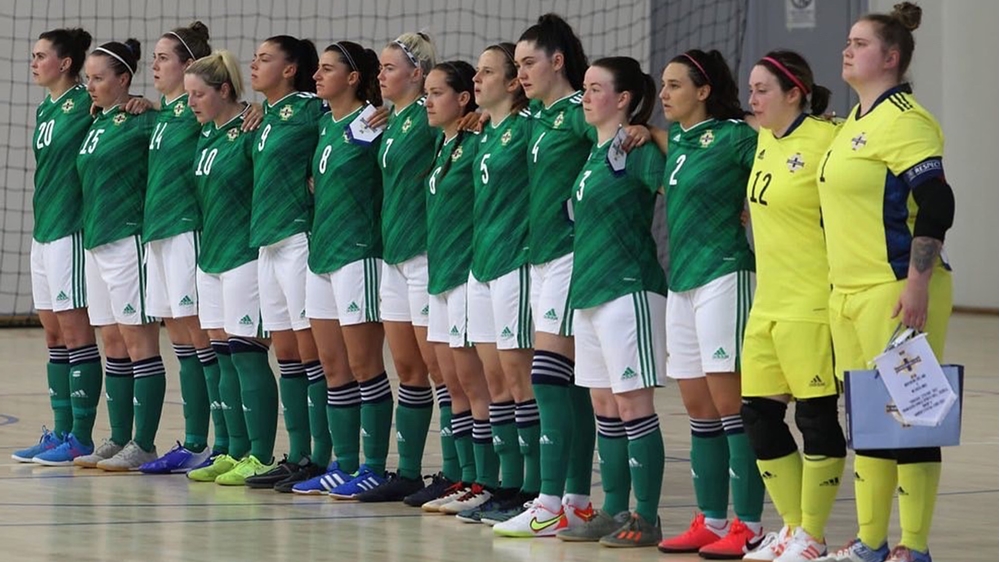 Northern Ireland's women's futsal team produced some excellent performances in the first stage of qualifiers for the next edition of the Women's Futsal Euros.
Although they fell short overall and did not progress from Group A in the preliminary round of the UEFA European Women's Futsal Championship 2022-23, team boss Keith Gibson was delighted with their displays against hosts Serbia, Netherlands and Latvia. 
They were defeated by the Serbs and the Dutch, however they registered an excellent win against the Latvians. 
Northern Ireland's first match was against second seeds Serbia. In a tight end to end game Beth McKay opened the scoring - it was a great team goal - but a mistake at the back meant a quick equaliser for Serbia and the score was 1-1 at half-time. 
The second half was also end to end and featured some great saves from Alice Harkness in the Northern Ireland goal. 
Serbia grabbed what proved to be the winner 10 minutes into the second half.
Northern Ireland pushed hard for an equaliser, with Amber Dempster, Siobhan Bell and Rachel McConnell all coming close, however the Serbs held on for the win.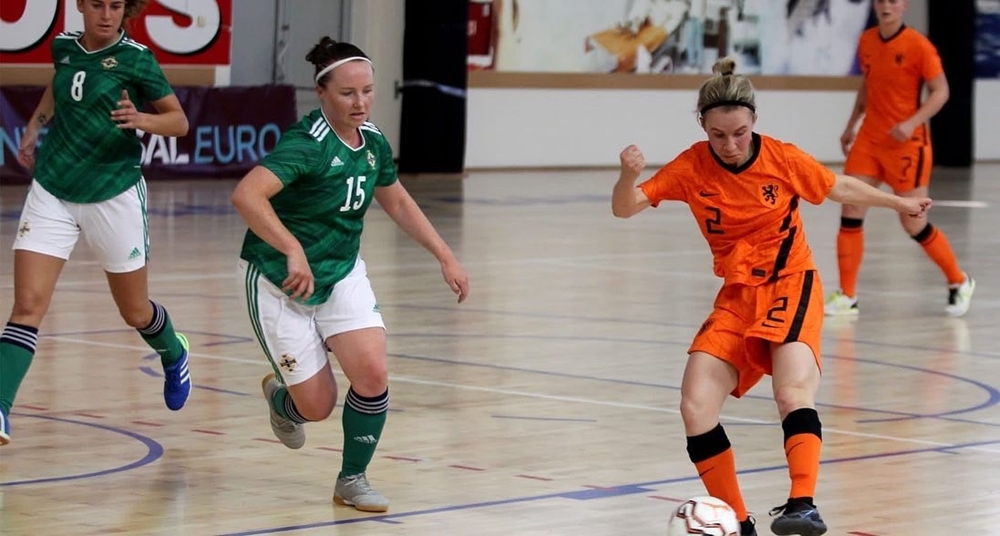 Match two was against top seeds Netherlands. Northern Ireland put in an immense performance of discipline, technique and tactical awareness. They defended resolutely. 
Shannon Dunne, Louise McFrederick and Megan Weatherall all made superb tackles and blocks to ensure the Dutch were frustrated at every turn. 
Netherlands eventually ran out 2-0 winners, showing their ruthless streak when Northern Ireland switched off on a couple of occasions. 
The last match of the group was against debutants Latvia and the girls in green and white swept them aside with a superb first half performance. 
An early goal from Olivia Brown followed by two from Beth McKay and another from debutant Jessica Rea gave Northern Ireland a commanding 4-0 half-time lead. 
Chance after chance was created in the second half, and the team produced lots of flowing attacking futsal. 
Hannah Henderson was incredibly unlucky not to score what would have been the goal of the tournament. Following excellent build-up play she steered a volley just wide of the upright. 
It was the closest Northern Ireland came to getting a goal in the second half, however they had already overwhelmed their opponents in the first half, although Latvia did score a consolation after the break to leave the final score at 4-1.
Netherlands progressed from the four-team group to the main round, which is being staged in October. Northern Ireland finished third, while Serbia were second.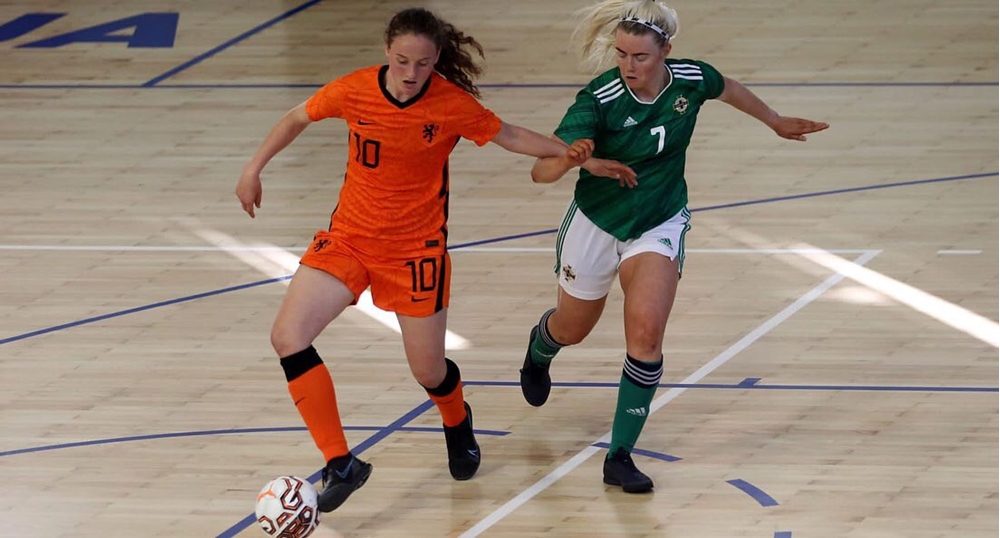 Manager Keith Gibson was pleased with his side's performances. He said: "These were three very different performances from the squad tactically. The players were superb throughout, both on and off the court. It's a privilege to lead this team who fight for every ball and are also technically and tactically getting better with every game. 
"We still have a lot to learn about futsal in this country but the development since we started has been huge and it has also helped in the development of these players as footballers." 
Although he praised all the players, he gave special mentions to Eadaoin Ni Chiarrain, who came into the squad at the last minute and performed well, and Laura Devine, the reserve keeper, who was excellent when called upon. 
He also singled out Erin Hennity, now Bennett, who got married in Portugal prior to the trip to Serbia. 
"Erin has been in every futsal squad since we started. She is so committed, a great player on the court and a calming influence off it. To arrange to come away from her honeymoon early to play in the Euro qualifiers highlights the kind of spirit we have in this squad," said Gibson.
Images: Action from the Northern Ireland v Netherlands game in Serbia.