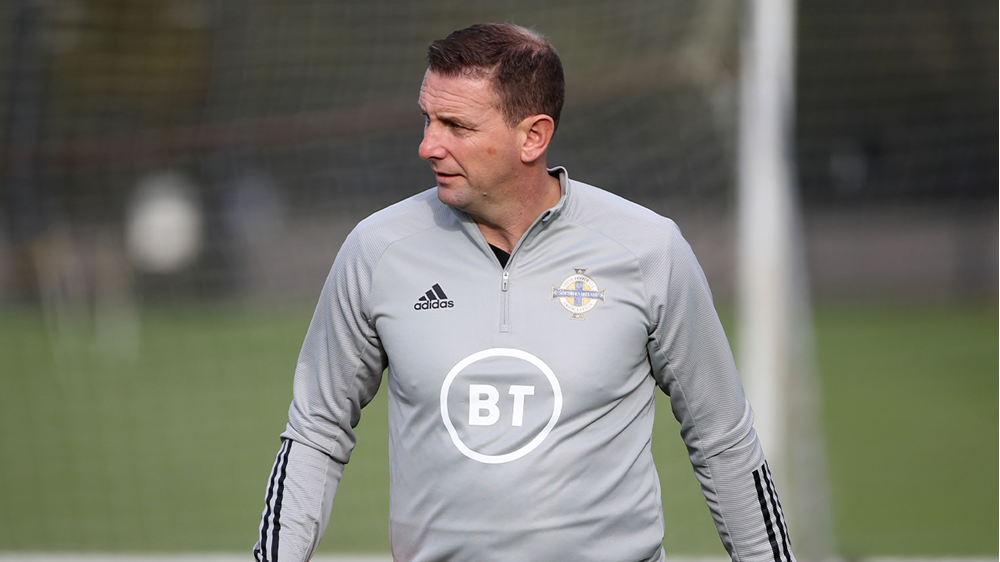 Northern Ireland boss Ian Baraclough 

revealed today that there are no major injury concerns

 in his squad 

ahead of next month's UEFA Nations League 

quadruple header.
The 28 players named in Baraclough's squad have all reported for duty ahead of the matches against Greece, Cyprus (home and away) and Kosovo.
He said: "I think the majority of them are fit and raring to go straight away. Just one or two are carrying knocks. 
"We've got a mixture of a group, young and experienced. We're trying to find out about some of them and give them a chance. Hopefully one or two of them put their hands up and say 'yeah I'm ready for this' and go straight into it and look as though they've been playing at this level for years." 
Northern Ireland, who are top seeds in League C Group 2, begin their third Nations League campaign with a home game against Greece on Thursday (2 June).

Then it's off to Cyprus for a match on Sunday (5 June) followed by another away game, against Kosovo on Thursday 9 June, before returning to Belfast to face the Cypriots on Sunday 12 June.
The Northern Ireland manager admitted: "Four games in 10 or 11 days is going to be a stretch for everybody. Hopefully we get everybody going from game to game with full fitness but we'll have to make several changes, I'm sure, as we go along.
"I think we've got a nice blend of players that are desperate to do well and those that have been there, done it, seen it and can be a calming influence on the rest of them."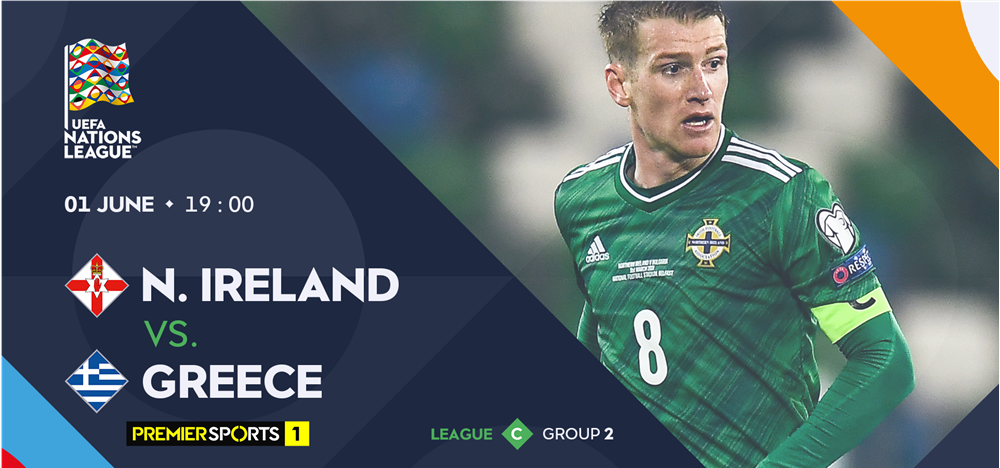 Click the image above to sign up to subscribe to Premier Sports 
Baraclough said he hopes team captain Steven Davis will be offered a new contract by Rangers.
"I think he can play for another couple or three years but that's me. I don't want to ramp up any sort of pressure on him. I always get plenty of questions about him and I don't like talking about the subject of him retiring," he pointed out.
"In the Scottish Cup final I thought he was great. He came on in the Europa League final, calmed things down for Rangers at the time, maybe could have even got a goal or two for Rangers as well and he put his penalty away, which shows his coolness of mind. He's our leader, our captain, he's someone we want around for a little while longer."
Among the new faces in the squad is Manchester City midfielder Shea Charles and Baraclough said he believes Charles has "got the mentality to do really well". 
"He's not played a senior game as yet, for his club or his country, so you're going into unknown territory. He's a calm lad, he takes things onboard, he's athletic, he can handle the football," he added.
The Northern Ireland manager also applauded the versatility of another young player, Paddy Lane, who made his debut in the friendly against Hungary in March. He said players like the Fleetwood Town defender/midfielder/attacker, who can play in several positions, would be key going into the run of four games.
The manager further revealed he will be using the Nations League matches to help the team prepare for Euro 2024 qualifiers next year.
"Germany 2024 is our long-term goal so these games play a part in that. We want to top the league which could get us a play-off place for the Euros and that's nothing to be sniffed at. But you've also got to weigh up what's right for the group and that's seeing players come in and giving them their chance so you have more players with experience going into that Euros qualifying group when it comes around next year."