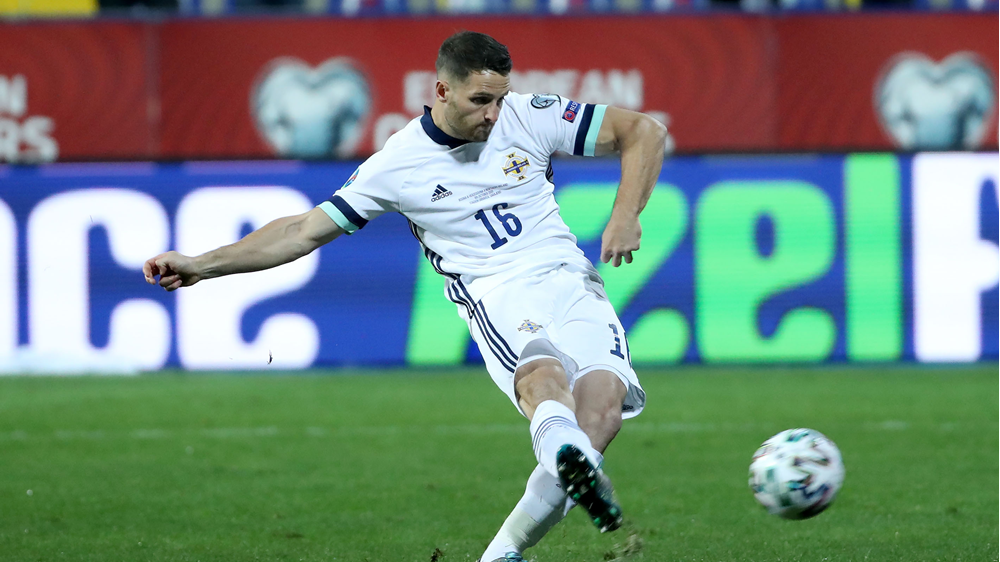 Conor Washington believes the future is bright for Northern Ireland on the international stage.
The 30-year-old striker, who has just completed a move from Charlton Athletic to Rotherham United, says some of the players coming through have fantastic ability.
He admitted: "It's a totally different standard now. We've got players that are at top clubs like Shea (Charles) who is at Manchester City and you can tell he's been at Man City. The technical ability of some of these players is frightening and I think they're going to be knocking on the door really soon and they're going to be making sure all of us older lads are on our game still."
Washington, who has scored six goals in 35 appearances for his country, was impressed with the younger players when he took part in a senior squad training camp at St George's Park earlier this month.
He pointed out: "It was really good. We had players over a lot of different age groups so it was good to get everyone together. You've heard these names, of how good he is or how good he is and they're going to be the next ones to break through.
"It was great to put faces to those names to be honest and see what they're doing day in, day out in training. The question always gets asked 'can the next generation go and be successful' because, obviously, the player pool is relatively small, but I think the nation is in safe hands from what I've seen in that camp."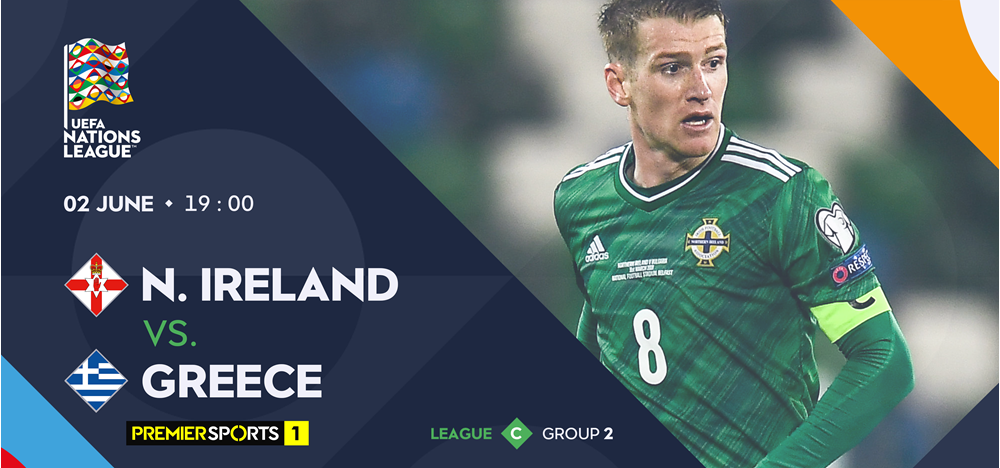 Click the image above to sign up to subscribe to Premier Sports 
Naturally, the striker is also pleased with his move from League One to the Championship – and to be back in the Northern Ireland squad for the Nations League quadruple header next month.
He said: "It was nice to get it (the move) done early. With that foundation of security that I know where I'm going to be, I don't have to be worrying about that for the next few weeks and I can just solely concentrate on these games. 
"All of us will be wanting to play 90 minutes in every game (in the Nations League) but whether the manager thinks that's feasible or achievable is a decision that's down to him. We all understand it's a squad game and I think that's why we've been so successful in recent years.
"Anybody that gets on that pitch will be giving everything and if you get pulled off at 60 for somebody else to come on and do the last 30 minutes or you're that player coming on to do the last 30 then you give your all. I think the most important thing is that we get a lot of points in these four games."
The striker acknowledged there is an expectation that Northern Ireland will have a strong Nations League campaign.
He added: "I don't see why we can't go and win all four games. If you look at it on paper we might be expected to do that."
Washington also welcomed the return of Kilmarnock forward Kyle Lafferty to the squad.
He pointed out: "For all that gets said about him off the pitch, he's still so good at the top of the pitch. If you can get him playing regularly and scoring goals he's going to be an asset to anybody. Off the pitch he brings what he brings and he's brilliant to have around the place."