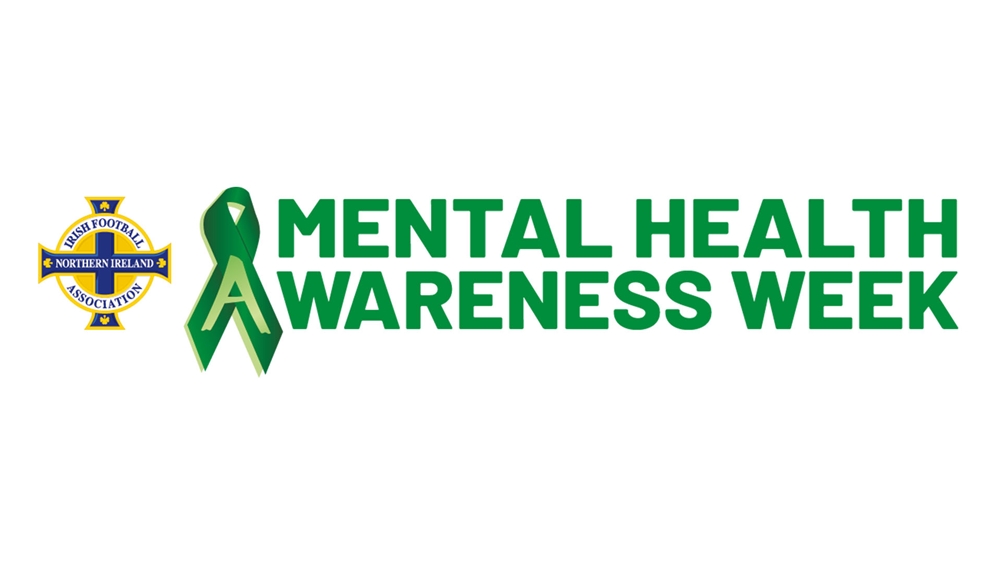 The Irish Football Association has joined a raft of other football organisations across the UK to reaffirm a commitment to highlighting the importance of good mental health.
The association along with The FA, Scottish FA and Football Association of Wales, plus the likes of England's Premier League, the English Football League, The National League, The Barclays FA Women's Super League, The FA Women's Championship and The FA Women's National League, have agreed to form a working group, promote mental health strategies and to make awareness-raising widely available. 
The move comes at the start of the annual Mental Health Awareness Week and follows on from the Heads Up Campaign in 2020 when the UK football family came together to highlight that mental health is as important as physical health. 
Heads Up, which was supported by the Duke and Duchess of Cambridge, acknowledged the role football can play in helping to raise awareness and in changing the conversation around mental health and wellbeing.  
Players, staff, managers, officials and coaches, as well as fans and wider communities, were encouraged to speak about mental health, helping reduce the stigma that is often associated with it. This included encouraging people to #KickOffAConversation as a first step to positive mental health, emphasising that it is 'okay to not be okay'. 
The subsequent signing of a joint Mentally Healthy Football declaration underlined mental health and fitness as a key priority for all levels of the game.
Since then Covid-19 has had a significant long-term impact and placed even greater emphasis on mental health. In such challenging circumstances the value to wellbeing and the role of football in bringing people together was clear, including countless examples of support for those in need during the pandemic.
Now the football bodies and leagues involved in Heads Up have reaffirmed their collective long-term commitment to continue to promote positive change in football, and in society more widely. 
They believe that more than ever it is essential to maintain a focus on making mental health and fitness a priority within football's agenda, across organisations and affiliated clubs throughout the UK. 
The goal of the football family is to keep the conversation on mental health going, to build on work under way and enhance the positive impact in all parts of football, including supporting the development of 'mentally healthy clubs' at every level of the game. 
Underpinning their work are four key principles: Spot - building an understanding of mental health to enable people to spot the signs that they, a team-mate or colleague might be facing challenges and need particular help or support; Speak - promoting an environment where people feel more comfortable speaking about their mental health, and where speaking out is seen as a sign of strength, rather than weakness. 
Also: Support - encouraging players and staff to look after and improve their own mental health, and providing them with the tools and support to do so; Signpost - knowing where help is available and making it clear how people can access support both within and outside their organisation.
The various organisations have agreed to collaborate through a UK-wide Mentally Healthy Football Working Group, which will drive progress towards the principles and focus areas highlighted and to enable the football family to share best practice.
They will also prioritise mental health strategies across their respective organisations to help create a 'mentally healthy' culture across the whole game, including ongoing review and development of existing strategies and/or action plans. 
In addition they have agreed to make awareness-raising, training, education and guidance widely available, including to all clubs, including sharing and widening access to existing/new training, education and guidance for staff, players, coaches, officials and managers. Mental health awareness will continue to be promoted as a focus area each year.
And they have also made a commitment to embed mental health within their existing policies and practices.
Download the Mentally Healthy Football declaration below.
Mentally Healthy Football Declaration Report