The Irish Football Association is aiming to recruit more than 300 volunteers to assist with the running of this year's UEFA Super Cup.
UEFA Super Cup 2021 is due to be contested in Northern Ireland this summer by the winners of this season's UEFA Champions League and UEFA Europa League.
It will be one of the largest international football events ever to be held in Belfast and the Irish FA, which has won the rights to stage the match at the National Football Stadium at Windsor Park on 11 August, is offering an extensive range of volunteering opportunities in the run-up to the game and on matchday.
Michael Carvill, the Irish FA Foundation's Volunteer Development and Policy Officer and UEFA Super Cup Volunteer Manager, said there will be various volunteer roles available, and opportunities to get involved, throughout the tournament.
"Volunteers will be crucial for the day-to-day running of the event. It simply could not go ahead without their commitment, dedication and support. Volunteers also bring enjoyment and fun to occasions like this and are an integral part of UEFA and Irish FA events," he explained.
All Super Cup volunteers, who are expected to be accessible at least two weeks prior to kick-off, will work alongside Irish FA and UEFA staff.
According to Michael, the benefits to volunteers include developing new skills and building strong friendships as well as the opportunity to be involved in an exciting event that has never been hosted in Northern Ireland before.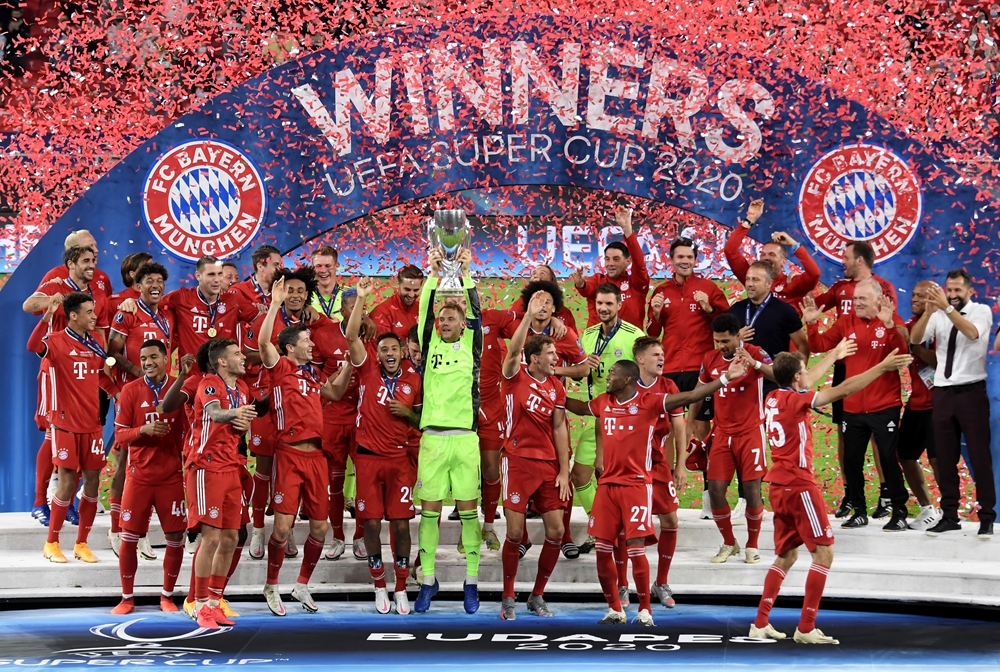 Peter Gilpin, the Irish FA's Project Leader for the UEFA Super Cup, explained that this is a once in a lifetime opportunity to be involved in such a high profile event.
He said: "Hosting the UEFA Super Cup Final is a great opportunity to put Northern Ireland on the map again when it comes to hosting major global sporting events. Volunteers play a key role in event delivery, but here they always seem to leave a lasting impression with the special welcome they give to visitors.
"Looking at the teams still competing for glory in the Champions League and Europa League we are sure to see a special match in Belfast, and this presents a fantastic opportunity for volunteers to be a part of it."
UEFA together with the Irish FA will provide extensive opportunities to get involved with many of the exciting volunteering roles, including football operations, transport, hospitality and much more.
If you are interested in volunteering at the UEFA Super Cup 2021 and would like to find out further information, please sign up using this link: https://volunteer.uefa.com/login
Please note that all volunteers must be at least 18 years old. 
Due to the ongoing Covid-19 pandemic, volunteer roles and opportunities are subject to change.