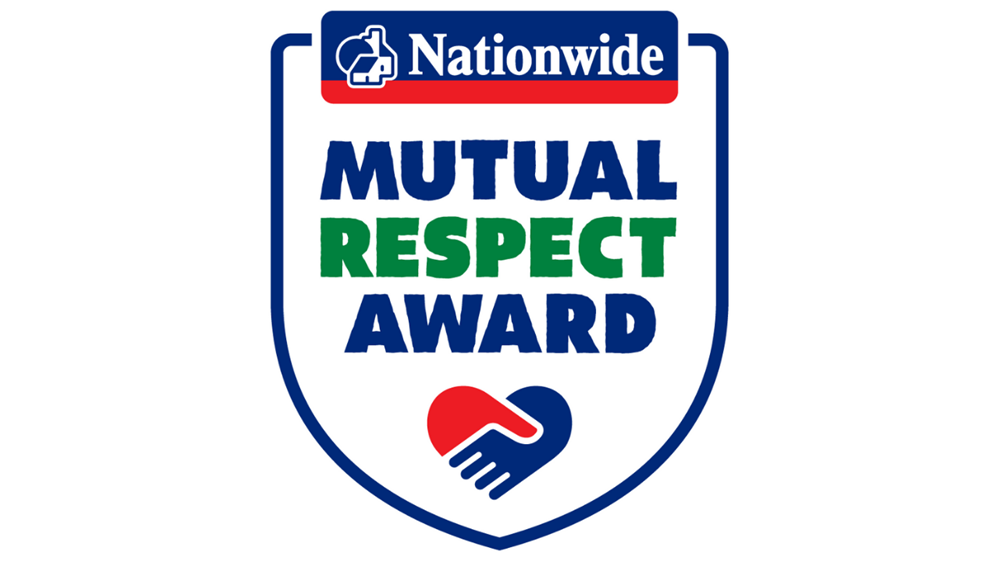 The Irish FA and Nationwide Building Society have joined forces to create a new award which aims to help make grassroots football in Northern Ireland more respectful and positive. 
This brand-new quarterly Nationwide Mutual Respect Award will recognise outstanding contributions, achievements and behaviour in grassroots football across the country by young players under 18, coaches, teams, parents and referees.   
The winners of the award will not only receive a trophy and the accolade of being the Nationwide Mutual Respect Award winner but also win tickets to an upcoming Northern Ireland senior men's game at the National Football Stadium at Windsor Park once fans are allowed to attend. 
Stephen Bogle, Head of Sales and Marketing for the Irish FA, said: "We're delighted to launch this new quarterly award alongside Nationwide.
"We're looking for nominations right across the game, from players to coaching staff to volunteers and the parents that selflessly give up their time for their local club. So no matter if it's on or off the pitch we would encourage everyone to nominate their grassroots respect hero today and get them the recognition they deserve."
Nationwide Building Society's Paul Hibbs said: "We are thrilled to partner with the Irish FA to bring to life the Nationwide Mutual Respect Awards and recognise outstanding contributions in Northern Ireland's grassroots football."
Nominations are now open for the first award and anyone over 18 can nominate their 'grassroots respect hero'.
To nominate a player under the age of 18, a coach, team, parent or referee who has made an outstanding contribution to the game or their community go to: www.irishfa.com/mutualrespectawards
The nominator must be over the age of 18. The nomination window closes at midnight on 21 June 2021.