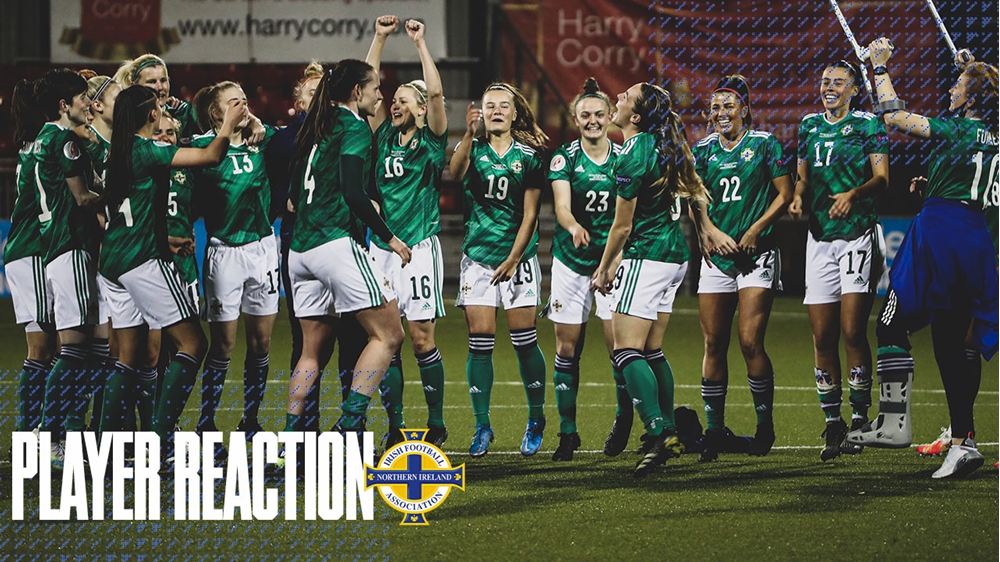 Now the dust has settled on our senior women's momentous Euro qualification, the players have been reacting across social media.
Captain Marissa Callaghan said: "Some things are just written in the stars. Incredibly proud and honoured to be part of this amazing group."
Rachel Furness, who was injured in the first leg, had this to say: "I won't ever forget this moment for the rest of my life. That's for every little girl who has ever had a dream. Never give up on your dreams! Did someone say Euros?"  
First-leg goalscorer Simone Magill says the tight-knit group have made memories that will last a lifetime: "There are some moments in your life you know you'll remember forever. Last night was one of them. What a special, special group."
"WE ARE GOING TO THE EUROS! No words to describe how I am feeling with qualifying for the Euro finals with this team. I went from a young girl watching some of these players to pulling the green jersey on alongside them to create history. We dared to dream and just look." Posted by one of the squad's younger players, Chloe McCarron.
Northern Ireland senior men's legend Aaron Hughes offered his congratulations to the team. "Huge congrats to the Northern Ireland senior women's team tonight, qualifying for UEFA Women's EURO 2022. A historic night for women's football in Northern Ireland, and a tremendous achievement that will no doubt inspire future generations," he wrote.