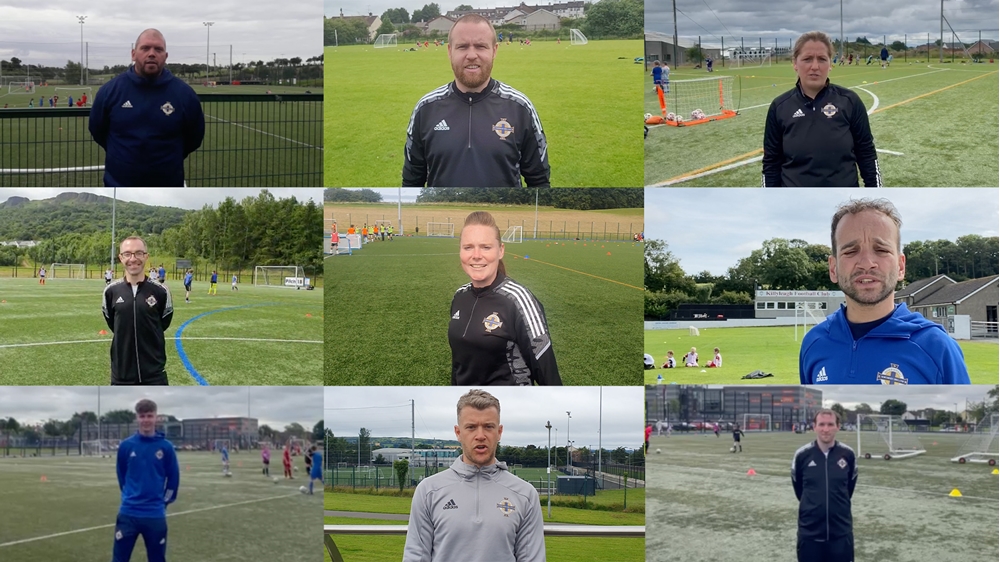 The Irish FA's Let Them Play Officers have fronted a short film for social media to encourage youngsters to attend the raft of summer camps this month. 
Filmed on camera phones in different locations across the country, the coaches have joined forces to provide opportunities for boys and girls aged 5-13 to practice their football skills in in a fun, safe and inclusive environment with professionally trained and vetted staff. 
The programme which is sponsored by M&S Food, is helping to deliver the M&S Food 'Eat Well, Play Well' campaign by using the power of football to help families make healthier eating choices.
Each year thousands of kids take part in foundation-run football camps staged during Easter, the summer holidays and Halloween.
Claire Rea from the foundation said: "Irish FA staff are looking forward to delivering more than 60 camps across the country throughout the summer holidays.
"It is important to provide children with the opportunity to get outdoors, to meet up with and make new friends, and to work on skills development. There will be plenty of fun games and activities to keep children active at the camps."
Places at the camps - when booked online - are available at £42 for one child or £72 for two children, £92 for three children and £112 for four kids from the same family.