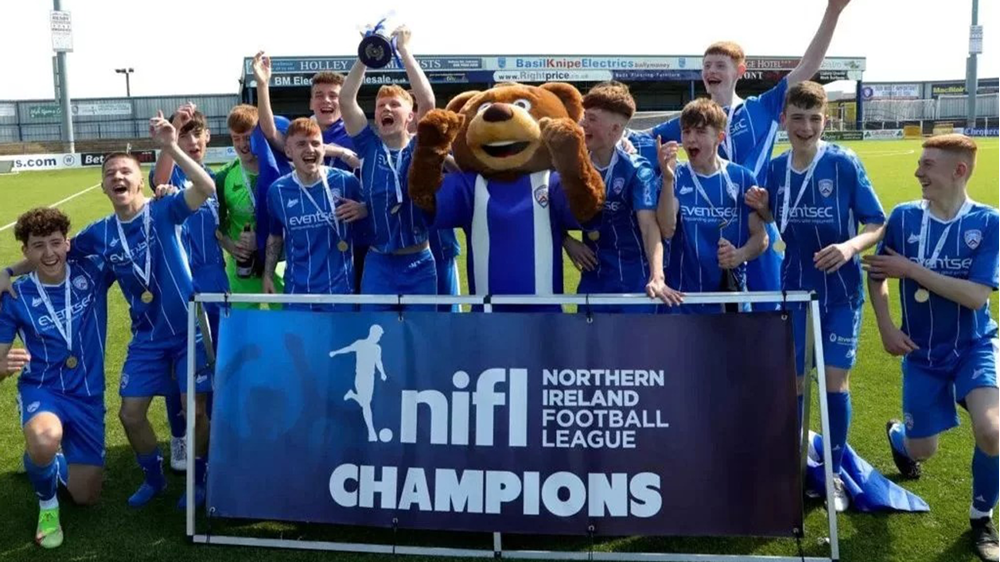 C
oleraine
 

FC are set to create

 history 
tomorrow as they become
 

the first ever team from Northern Ireland to

 
be drawn
 

in the UEFA Youth League.
The Bannsiders are in the hat courtesy of their Northern Ireland Football League U18 title success last season.
The UEFA Youth League domestic champions path draw takes place in Switzerland at noon (GMT) on Wednesday. 
Coleraine chairman Colin McKendry – who is also deputy second president of the Irish FA – described the opportunity as an 'honour' for the club.
"This is great news for Coleraine's youth section," he told the club's website.
"It is an honour for Coleraine to be the first team from Northern Ireland to compete in such a prestigious competition and it is testament to all the hard work going on at youth level.
"The U18s were superb last season and it culminated in winning the NIFL title at that age group.
"We wish them the best of luck in the competition and to enjoy the experience."
Tomorrow's draw sets two rounds of knockout competition for 32 of the 64 contenders.
The 32 clubs that compete in the UEFA Champions League path are those that take part in this season's group stage of the senior competition, with the same fixture list. 
They are joined in the competition by the 32 domestic champions path from the highest-ranked entering associations whose senior side have not qualified for the UEFA Champions League group stage – these teams take part in the domestic champions path.
Where the senior side of a domestic youth champion has qualified for the UEFA Champions League group stage, the vacant place is filled by the domestic youth champion of the next-ranked entering association.
As one of the domestic champions path teams Coleraine will be aiming to progress in two rounds of two-legged knockout ties. 
Round one first leg games are set to take place on 14 September with the second leg games scheduled for 5 October. If they make it through that the first leg of round two takes place on 26 October with the return on 2 November.
If the Bannsiders are one of eight second-round winners they will progress to the play-offs, facing the runners-up in the eight UEFA Champions League path groups. 
The winners of those ties then progress to the round of 16 alongside the UEFA Champions League path group winners.