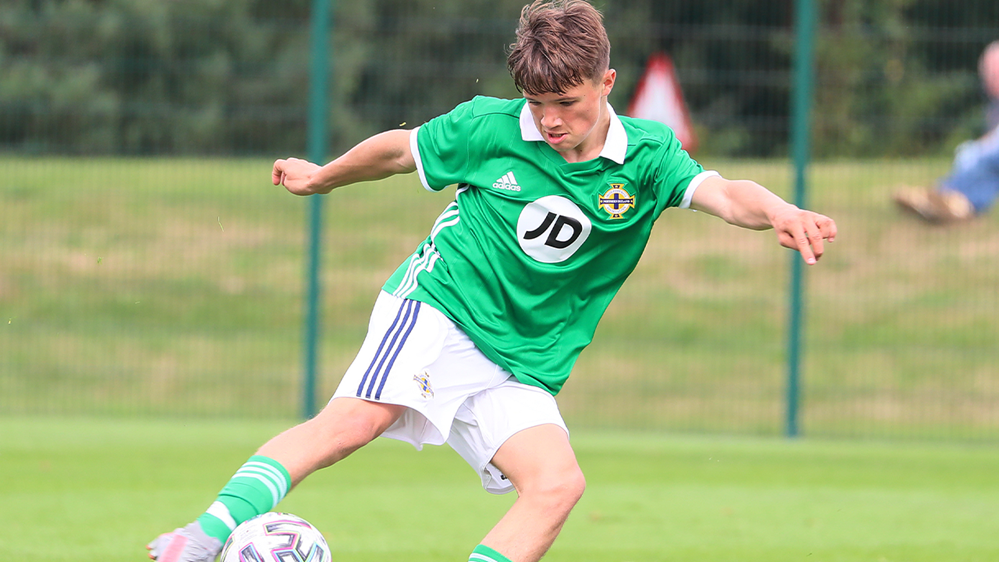 Northern Ireland's 2008 development team defeated their Chelsea counterparts in Belfast this afternoon.
Doubles from George Feeney (pictured above), Darragh McCann and late goal from Scott Hamilton helped secure a 5-3 win over the London Blues at The Dub. Charlie Holland, Josh Dahou and Jashayde Greenwood found the net for the visitors.
The opening exchanges of the match were evenly balanced before Northern Ireland's Noah McDonnell tried his luck from range early on, only to watch his effort go over the bar.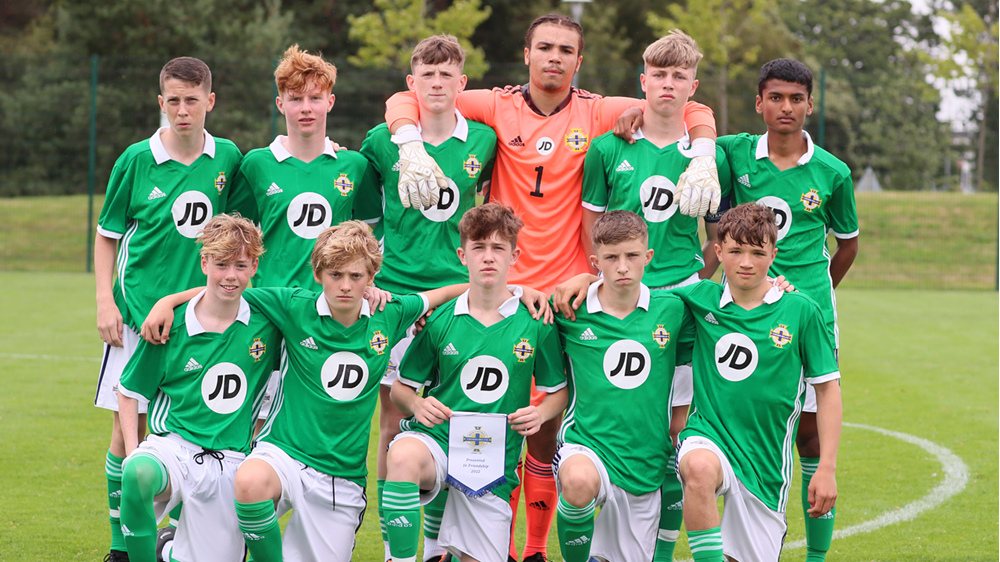 Chelsea went close through Ryan Kavuma-McQueen who let fly from 25 yards but his effort was comfortably saved by Kai Morgan.
The deadlock was broken with 18 minutes on the clock when Feeney smashed the ball against the bar and was first to react on the rebound, finding the net with a fine right-footed finish and a little help from the post.
A minute later Northern Ireland were awarded a penalty, but Jay McEvoy was denied from the spot thanks to a strong save from Freddy Bernal.
McCann grabbed his first of the afternoon a short time later when he dispatched a beautiful free-kick from the edge of the area to double the home side's advantage.
Chelsea reduced the deficit courtesy of midfielder Holland who stretched to steer his low shot into the bottom corner.
But Northern Ireland restored their two-goal advantage when McCann notched his brace with a close-range finish after some good team play.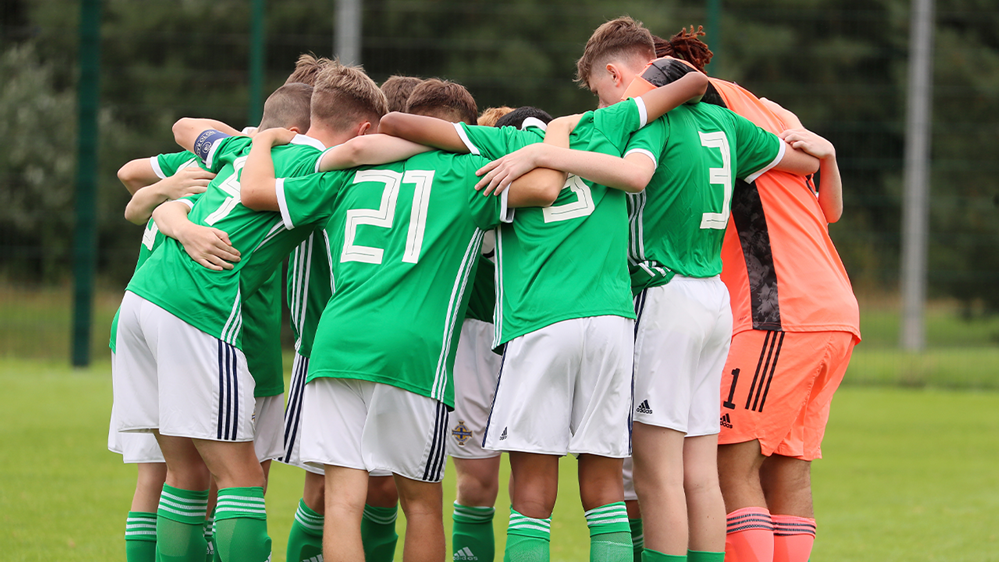 Not to be outdone, the lively Feeney then grabbed his second of the day to make it 4-1. The centre-forward's thunderous strike went in off the crossbar and to rapturous applause from the crowd.
Chelsea pulled another back when sub Dahou netted with a beautiful left-footed strike before Greenwood's low volley brought the score back to 4-3.
Northern Ireland had the final say when Hamilton's close-range header rounded off an impressive display.
Northern Ireland squad: Kai Morgan, Milo Beimers, Zak Robinson, Barry McKervey, Callum Leacock, Noah McDonnell, Aron KC, Leon Barr, Alex Watson, Callum Anderson, Coist Walker, Daniel Fox, Calum Downey, Darragh McCann, Kalum Thompson, Jack Faloona, Jay McEvoy, Christian Coyle, Christopher Atherton, Frankie Christian, Oli Devlin, George Feeney, Scott Hamilton.
Chelsea squad: Freddy Bernal, Damian Cech, Aidan Golding, Ryan Zie, Jacob Hall, Charlie Holland, Ryan Kavuma-McQueen, Jakob Lowe, Walter Nutter, Broghan Sewell, Dante Waite, Reggie Walsh, Davon Gbajumo, Raphael London, Jashayde Greenwood, Josh Dahou.