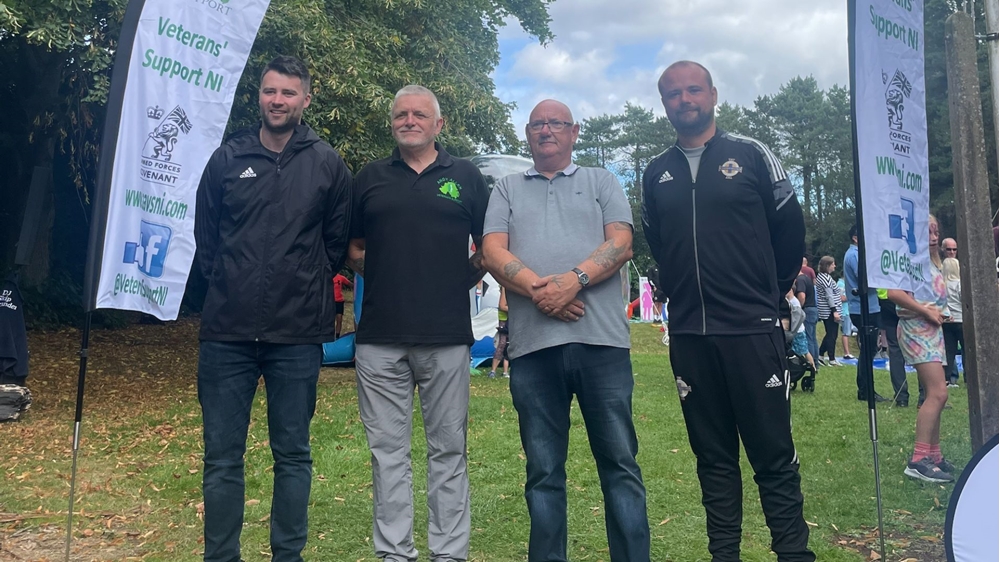 The Irish FA Foundation and Veterans Support NI (AAVS) delivered a fun-filled family day for veterans and their families at Ardnavally Activity Centre.
Over the past 18 months the foundation and the veterans charity have been working together to deliver an Armed Forces Covenant Fund Trust-funded programme of engaging recreational activities and courses for veterans across Northern Ireland.
Throughout the project veterans came together, forming bonds while gaining qualifications and taking part in activities. The family day at the Ardnavally centre in Castlereagh was held as the current edition of the project draws to a close.
Veterans Support NI chairman Thomas Keenan said: "We are incredibly grateful to the Armed Forces Covenant Fund Trust for the funding they provided which enabled us, working closely with the Irish FA Foundation, to deliver this first-of-its-kind programme for veterans in Northern Ireland.
"The programme engaged veterans through sports and recreational activity, with support towards education and qualifications, providing meaningful employment opportunities and creating greater community integration.
"It was great to see so many veterans who have engaged with the programme over the past 18 months come together with their families at the family fun day. The delivery of the programme has not been without its challenges, not least due to the Covid-19 pandemic, so it was particularly satisfying to witness the joy on so many faces, not just at the family day but throughout the project."
The project formed part of Ahead of the Game, the Irish FA Foundation's mental health awareness programme.
Andy Hardy, Community Relations Officer with the foundation, said: "This is a very important partnership and one that will continue.
"The family fun day was a celebration of all the work carried out during the project. We had over 100 people in attendance, enjoying food, ice cream, music, face painting and a range of activities."