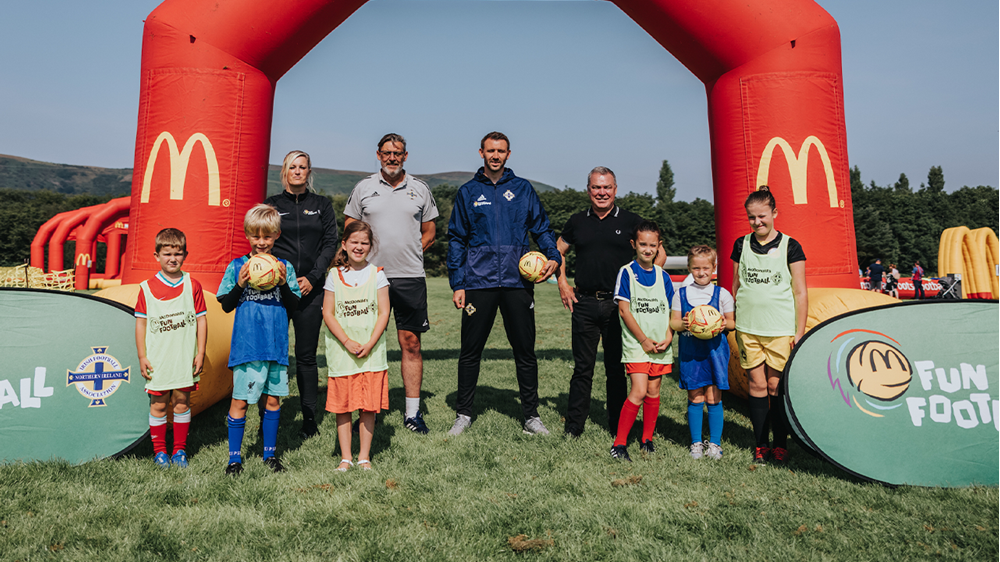 The McDonald's Fun Football Festival returned to Northern Ireland at the weekend in spectacular fashion at Belfast's Boucher Road Playing Fields and The Showgrounds in Coleraine, coinciding with celebrations to mark the five millionth hour of free Fun Football in the UK.
Earlier this month McDonald's officially hit its target of providing five million hours of free Fun Football to children in the UK a year ahead of its 2022 goal, before vowing to offer 1.5 million more hours in the next 12 months.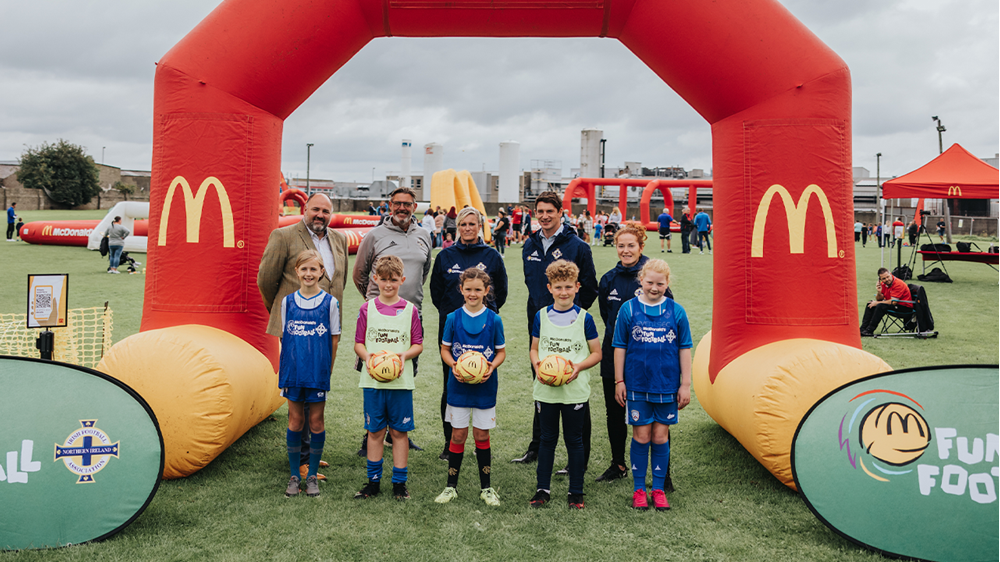 Each year through the McDonald's Fun Football programme thousands of children from across Northern Ireland have the opportunity to participate in introductory football sessions with professional coaches. Delivered in partnership with the Irish FA, the programme includes Fun Football sessions, the Grassroots Football Awards and the Fun Football Festival.
The events were attended by well-known McDonald's Fun Football ambassadors, including former Premier League defender and Northern Ireland international Gareth McAuley and current Northern Ireland senior women's team captain Marissa Callaghan.
Gareth McAuley, who is now a coach with the Northern Ireland U19 and U17 men's teams, said: "McDonald's gives thousands of kids across Northern Ireland the chance to play football and participate in a range of unique events that are all led by expert professional coaches.
"Given that we have now experienced more than a year of ongoing restrictions, it's so important that children are given the platform to be active and play sports for the benefit of both their mental and physical health."
Marissa Callaghan added: "The McDonald's Fun Football programme makes football accessible for kids of all genders, abilities and backgrounds, and plays a critical role in educating children across Northern Ireland on the positive impact sport and exercise can have on their overall health and wellbeing.
"Through interactive football sessions that promote physical exercise, young girls and boys are encouraged to play football in a relaxed and fun environment."