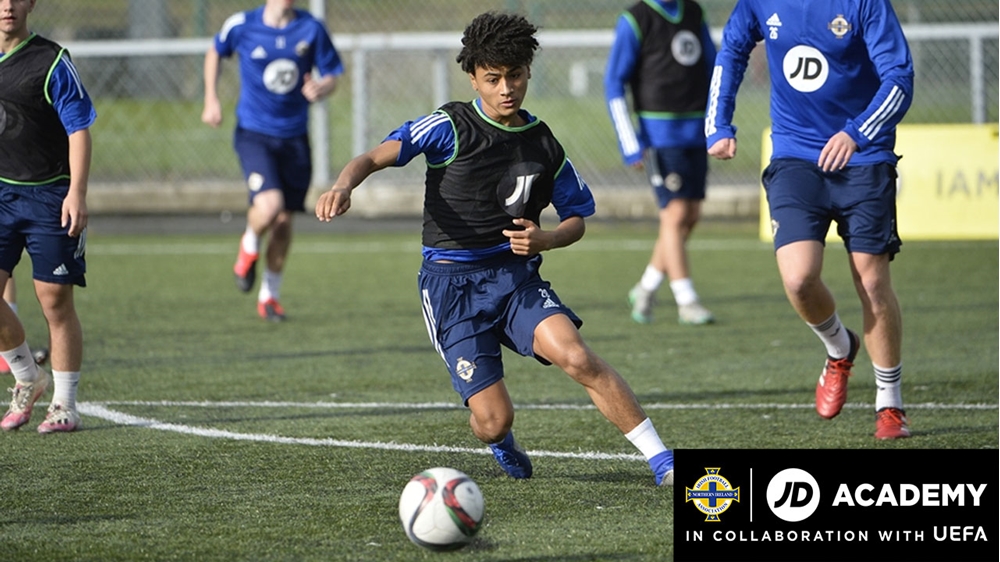 The Irish FA JD Academy in collaboration with UEFA welcomed its newest batch of recruits this week.
The new intake of players, all Year 11, attended a special 'Meet the Staff' event at the academy's base – the Jordanstown campus of Ulster University.
The player development initiative, which is fully endorsed by European football's governing body, is Northern Ireland's only full-time residential academy for elite young footballers.
Andy Waterworth, the newly appointed head of the academy, along with Glenda Campbell from the ResLife team at Ulster, introduced the new players and their parents and guardians to what they can expect to experience, including training schedules, academy philosophy and the player pathway.
Waterworth, who officially took up his new role earlier this month, said: "Naturally I'm delighted to finally introduce our new Year One players.
"I have no doubt the Year Two Academy players will look after the new faces and support them in the challenges that lie ahead – both on and off the pitch.
"It was important for me that the parents, guardians and players met the staff who are in place to support the participants as they aim to complete another stage in their journey towards professional football.
"We made it clear the academy isn't just about developing better players, but our intention is very much around making them better people."