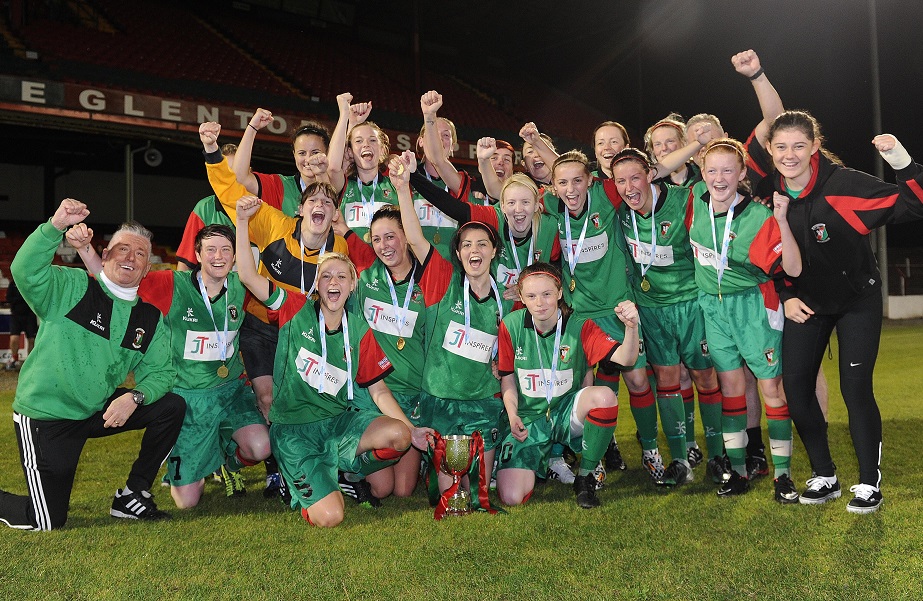 Glentoran Belfast United were selected by UEFA to host the qualifying tournament which will take place at Seaview and Solitude between 11 – 16 August 2015.
Speaking after the draw Raymond Alexander (Glentoran Belfast United Manager) commented:
"We have to be reasonably pleased with the outcome of today's Qualifying Draw in terms of the ranking of the teams that we have drawn. Although we have home advantage we realise from previous experience that all the games are going to be tough. This is the first time we as a club have hosted the qualifying round as in previous years we opted to travel"
"It would be absolutely fantastic to qualify out of the group to make the knockout stage of 32 teams as no club from Northern Ireland has managed to achieve this in previous attempts".
"We hope that the wider women's football family in Northern Ireland come and support us in this prestigious event".
"On behalf of everyone at our club I would like to take this opportunity to thank Tracey Scott and Sara Booth from the Irish Football Association for their professional help and advice leading up to today's draw".
IFA Women's Domestic Football Manager Sara Booth commented;
"It is fantastic that Glentoran Belfast United have been selected to host this amazing competition and we look forward to working alongside the club to help them in the delivery of the event. The club has put in a fantastic amount of effort 'off the pitch' during preparations to host the tournament and no doubt the players will be hoping to be a success 'on the pitch' during the tournament".