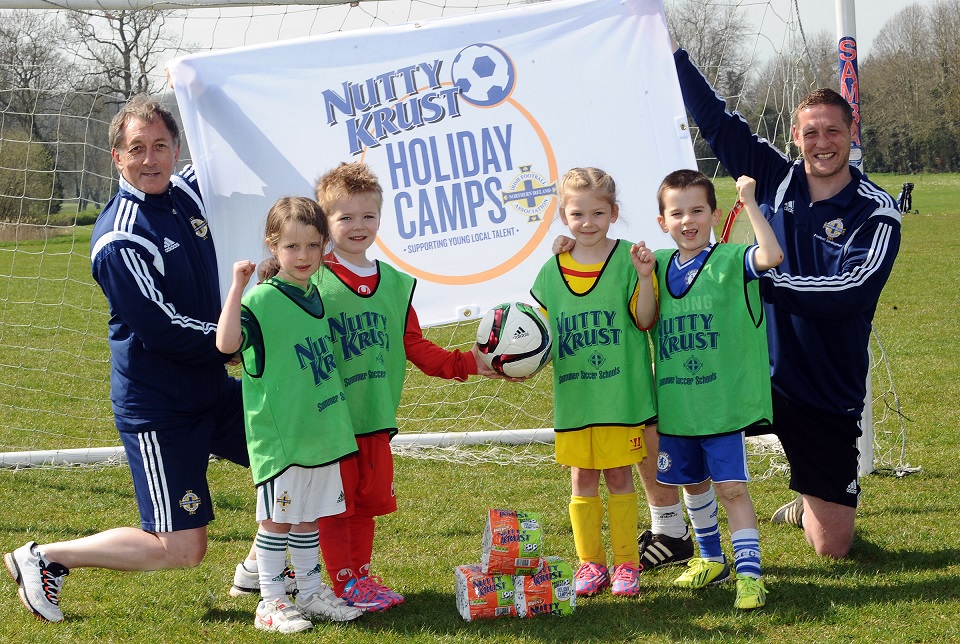 Future football stars, take note: Registration is now open for the Irish FA's Nutty Krust Summer Holiday Camps. In partnership with Irwin's Bakery, the camps give kids ages 5-13 the chance to develop their football skills while exercising and having fun.
The 2015 Summer Holiday Camps follow the success of the 2015 Easter Holiday Camps, which were hosted at various venues across Northern Ireland. 1,582 boys and girls took part in the 2015 Easter Camps, a 19% increase from 2014.
At all of the Nutty Krust Holiday Camps, the Irish FA's football coaches give kids tips on dribbling, passing and shooting, as well as giving them encouragement and guidance to enable them to continue into a more competitive playing environment. All young players leave with a Nutty Krust goodie bag and an Adidas football.
For more information and to register for the Nutty Krust Summer Holiday Camps, visit www.irishfaholidaycamps.com or contact Karen Chambers at the Irish FA's Football Development Department on 028 9068 4710.