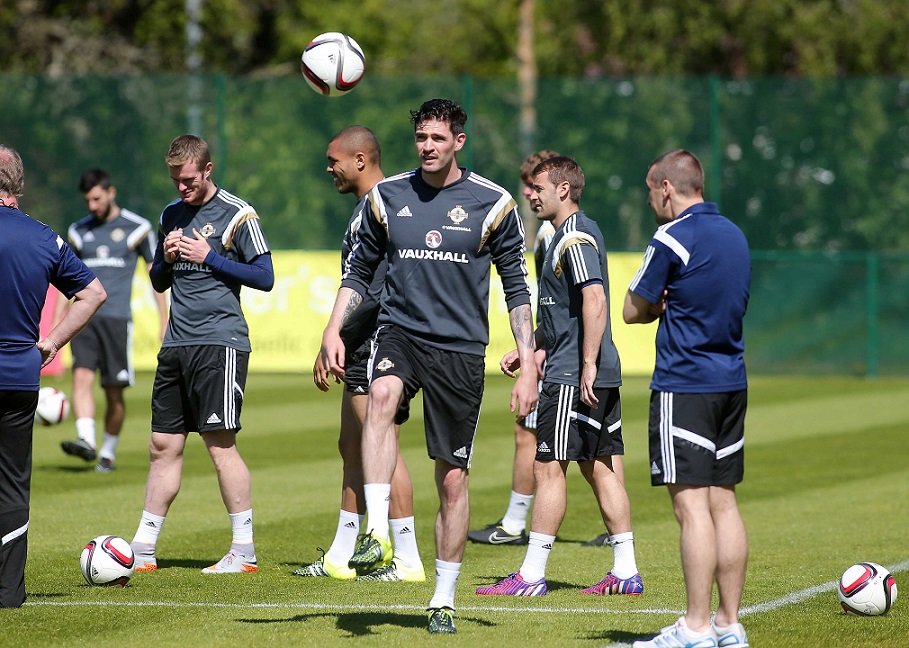 And on Saturday night the 27-year-old will be looking to add to his tally when his side takes on Romania in the top of the table clash at the National Football Stadium at Windsor Park (kick-off: 7.45pm).
Romania are the only unbeaten team in the group with four wins and a draw; however Michael O'Neill's side is only one point behind Anghel Iordănescu's team.
"Every single person out on that pitch is going to give 110 per cent and do everything that they can to help this country make the finals," said Lafferty.
"The team that we have at the minute, we work well together, the heart and determination is impressive and that's why we're sitting nicely in the table.
"And on Saturday night, the fans have a role to play as our 12th man. For as long as I have been in the squad, they have been our 12th man. The fans have always been amazing; even when we go a goal down, they're always singing and urging us on."